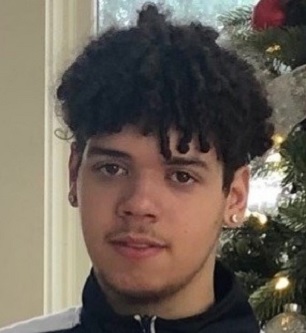 Gavin Ridge Stroud, age 17, of Flowery Branch passed away Friday, July 16, 2021.
Funeral Services will be at 2:00 P.M. Friday, July 30, 2021 at Memorial Park South Chapel.
Gavin was born October 21, 2003 to Etoya Makins in Stockbridge, GA. He was a student at Forest Park High School and enjoyed football, basketball, and music.
Gavin is survived by his mother, Etoya Makins; sisters, Timber Stroud of Flowery Branch, Sandy Stroud, Montana Stroud, and Ryan Makins; grandmother, Sandra Evans of Hoschton; aunt, Shayla Holmes of Winston, GA; uncle, Darren Evans of Morrow, GA; and additional brothers and sisters, Keagan Merritt of GA, Kaylee Merritt Hutton of TX, and Kaitlyn Merritt Rost of TX.
Memorial Park South Funeral Home, 4121 Falcon Parkway, Flowery Branch, Georgia 30542 is in charge of arrangements. Send on-line condolence to www.memorialparkfuneralhomes.com.