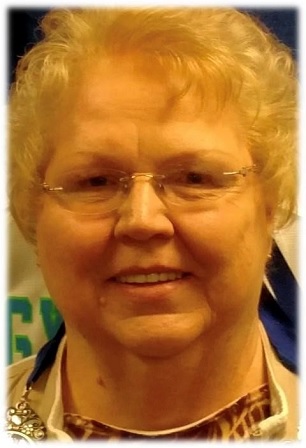 Jenny "Nenny" Lee Gee, 72, of Gainesville passed away Thursday June 10, 2021.
Funeral Services will be held at 11:00 a.m. Saturday June 12, 2021 in the Chapel of Memorial Park Funeral Home with Rev. Billy McKinney officiating. Interment will be in Memorial Park Cemetery. The family will receive friends at Memorial Park Funeral Home on Friday June 11, 2021 from 6:00 until 8:00 p.m.
Born on March 10, 1949 in Gainesville, Ga., she was the daughter of the late Wiley C. and Eva Lee McGuire Gee. She was a retired hairdresser and had worked at Cinderella Beauty Shop for a number of years. She was a member of Liberty Bible Church in Oakwood.
In addition to her parents, Miss Gee is preceded in death by a grandson, Dutch Wayne Gee and two brothers, Horace Eugene Gee and PeeWee Gee. .
Miss Gee is survived by her son and daughter-in-law, Jerry Wayne and Tabitha Gee of Cleveland, Ga. Grandchilden, Shelby Rebecca Gee, Chris Nalley, Dusty and Katie Nalley, Great Grandchildren, Aria and Aiden Nalley, Brother, Billy Gee, Brothers and Sisters–in-law, Wiley and Diane Gee, Pootsie and Vickie Gee, Randall and Rita Gee, Sister, Bobbie Brewster, Sisters and Brothers-in-law, Ann and Burl Jones, Terra and Marc Helton, all of Gainesville. She is also survived by a number of nieces, nephews and other loving relatives.
In lieu of flowers please make donations in Jenny's name to Liberty Bible Church, P. O. Box 101, Oakwood, Ga. 30566.
Memorial Park Funeral Home, 2030 Memorial Park Road, Gainesville, Ga. 30504.
Send online condolences to www.memorialparkfuneralhomes.com