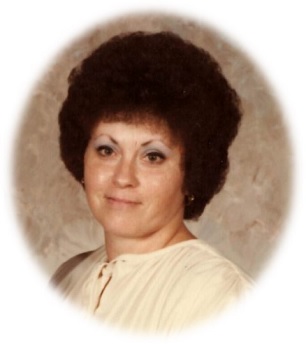 Mrs. Sara Ann Chambers Shirley age 79 of Jefferson, Ga passed away on Tuesday June 08, 2021 at her residence following an extended illness.
Funeral services are scheduled for Saturday June 12, 2021 at 3:30 p.m. in the Chapel of Memorial Park Funeral Home with interment to follow in Memorial Park Cemetery. Reverend Chris Stephens will officiate. The family will receive friends on Friday June 11, 2021 from 6:00 p.m. -8:00 p.m. at the funeral home.
Sara was born on March 11, 1942 in Gainesville, Ga to the late Joe Carl Chambers and Annie Mae Glover Chambers. She was retired from Lucent Technology and was a member of Hope Crossing Assembly of God. She is preceded in death by her parents, brother, Joe Chambers, and husband, Robert Shirley.
Mrs. Shirley is survived by her son, Timothy Robert Shirley of Commerce, Ga, daughter and son-in-law, Kim Shirley McCravy and Michael of Jefferson, grandchildren, Tiffany Lee McCoy (Josh), Brittney Shirley, Marcus McCravy (Jill), Michelle Davenport (Josiah), Nichole Shirley, Sydney Miller (Matt), Kristopher McCravy, Larynn Wallace, Kristina McCravy, 17 great-grandchildren, and sister, Mary Carlisle of Maysville, Ga.
Memorial Park Funeral Home, 2030 Memorial Park Road, Gainesville, GA 30504 is in charge of arrangements.
Send online condolences to www.memorialparkfuneralhomes.com