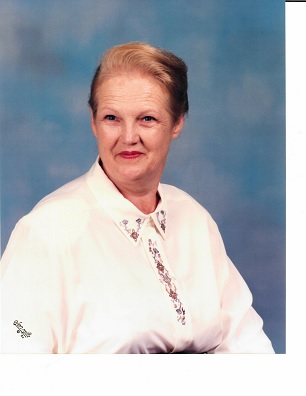 Hilda Sayer Crump, age 82, of Baldwin, Georgia passed away peacefully on Wednesday, June 9, 2021.
Mrs. Crump was born on June 1, 1939 in Stephens County, Georgia to the late Roy Lee and Myra Burgess Sayer. In addition to her parents, she was preceded in death by her loving husband, John H. Crump; and her brother, Don Sayer. Mrs. Crump was a member of Baldwin Baptist Church where she was a member of the Joy Club of Baldwin Baptist. She was the Salutatorian of the 1957 Graduating Class of Stephens County High School. She then went to North Georgia Technical College and became a beautician. Through out her life she was a dedicated homemaker; always caring for her family and others that she considered family. She was known to her grandchildren as "Maw-Maw".
Survivors include her sons and daughters-in-law, Stanley and Melissa Crump, of Alto; Randy and Amy Crump, of Carnesville; grandchildren, Aaron Crump, Jonathan Crump, Stella Crump; sister-in-law, Connie Sayer, of Boca Grande, FL; sisters-in-law and brothers-in-law, Janice and Doug Thurmond; June and Alfred Galloway; brother-in-law and sister-in-law, Larry and Betsy Crump; and numerous nieces and nephews.
Funeral Services will be held at 4:00 p.m., Saturday, June 12, 2021 at the Whitfield Funeral Home, South Chapel with Rev. Saul McCoy and Rev. Jerry Buschman officiating. Interment will follow in the Liberty Hill Baptist Church Cemetery.
The family will receive friends from 5:00 p.m. to 8:00 p.m., Friday, June 11, 2021 at the funeral home.
Arrangements have been entrusted to Whitfield Funeral Homes & Crematory, South Chapel at 1370 Industrial Boulevard, Baldwin, Georgia 30511. Telephone: 706-778-7123.
Funeral Date
06/12/2021 at 4:00PM
Funeral Home
Whitfield Funeral Home, South Chapel
Phone
(706) 778-7123
Address
1370 Industrial Blvd, Baldwin 30535
Website