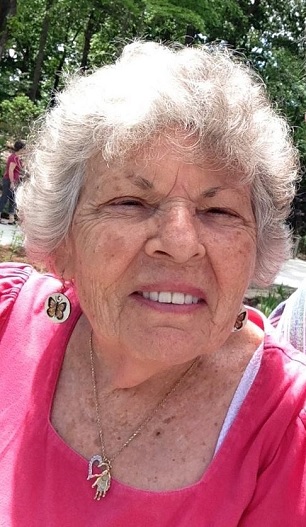 Marilyn Nierenberg Oaken, age 87 of Clarkesville, passed away on Wednesday, June 9, 2021 at her residence following a brief illness.
She was born in New York on May 3, 1934. Mrs. Oaken was a retired school teacher with the Dade County Public School System and moved here from Miami, Florida in 1996.
She was preceded in death by her husband, Marvin Stanley Oaken.
Surviving are her son, Louis Oaken; daughters, Marcia Oaken and Iris Joy Oaken Lara; grandchildren, Lindsey Lara and Greg Lara.
Graveside services are scheduled for 3 pm, Thursday, June 10, 2021 at Yonah View Cemetery in Cleveland.
In lieu of flowers, donations may be made to the Mountain Synagogue, P.O. Box 504, Franklin, NC 28744 or to the Pancreatic Cancer Network, 1500 Rosecrans Ave., Suite 200, Manhattan Beach, CA 90266.
An online guest register is available and may be viewed at www.mcgaheegriffinandstewart.com.
McGahee-Griffin & Stewart Funeral Home of Cornelia, Georgia (706/778-8668) is in charge of arrangements.