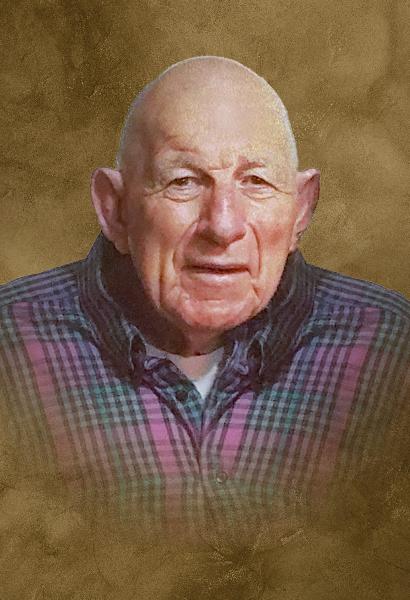 Mr. Harris O'Neal Hanson, age 85 of Jefferson, went home to be with his Jesus on Thursday, April 1, 2021. Harris was born in Jefferson and spent his entire life on his beloved homestead. He believed in being a steward of the land and valued his family heritage.
Harris was a devoted son, husband, and father. He was the son of the late Inus Patmon Hanson and the late Mary Harris Hanson. He loved spending time with his daddy and often mentioned how he couldn't wait to sit and talk with him again. In addition to his parents, Mr. Hanson is preceded in death by his brother, Jim Inus Hanson.
Survivors include his wife, Frances Reynolds Hanson of Jefferson, one daughter, Vicki Allen and her husband Matthew of Commerce, and his sister, Jeanette Smith of Greensboro. He is also survived by several nieces, nephews and cousins.
Harris and Frances were married for 61 years and had one daughter. He loved his wife and daughter, Vicki, and was proud of his family and the life he had built for them. After retiring from UGA as a skilled heating and air specialist, he spent many days working on his land and spending time with his family. He also found much joy in supporting ministries who were spreading the gospel around the world.
A graveside service will be held on Wednesday, April 7, 1:00 pm at the Bethany United Methodist Church Cemetery with Reverend Clarence Reynolds officiating. At the family's request, those attending are asked to wear protective masks and maintain safe social distancing due to the COVID Pandemic. In lieu of flowers, memorials may be made to the Bethany United Methodist Church Cemetery Fund, 4659 Brockton Road, Jefferson, Georgia 30549.
Evans Funeral Home, Inc, 1350 Winder Highway, Jefferson, Georgia.
Online condolences at www.evansfuneralhomeinc.com