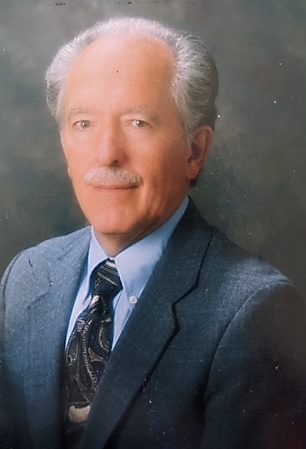 Donald "DJ", "Don" J. Vlasz, 83, of Gainesville, GA peacefully passed away at his home surrounded by his family on Monday, February 15, 2021.
Don was born on August 27, 1937 to the late Julius and Juliann (Werth) Vlasz. He retired from AT&T after 34 years of service as a Manager in Manufacturing and Plant Operations and then as a real estate agent selling property on Lake Lanier where he and his beloved wife, Carol, of 57 years retired. He was an exceptional husband, father, father-in-law and papa and enjoyed hunting, fishing, boating and spending time with his family and friends.
Don is survived by his wife, Carol Vlasz of Gainesville; children, Vance (Sherri) Vlasz of Cumming, Vince (Kathy) Vlasz of Woodstock; grandchildren, Alexis, Justin and Zander; brother, Reverend Melvyn Vlasz of Illinois; sister-in-law, Barbara Vlasz of Gainesville, brother-in-law, Ron Light of Oswego, Illinois and several nieces and nephews.
He was preceded in death by his brother, Claude Vlasz and sister, Chris Light.
There will be a small service for immediate family members only.
The family asks that in lieu of flowers, donations be sent to the St. Luke's Roman Catholic Church, 91 N. Park Street, Dahlonega, GA 30533, where he was a member.
Memorial Park Funeral Home, 2030 Memorial Park Road, Gainesville, GA 30504 is in charge of arrangements.
Send online condolences to www.memorialparkfuneralhomes.com