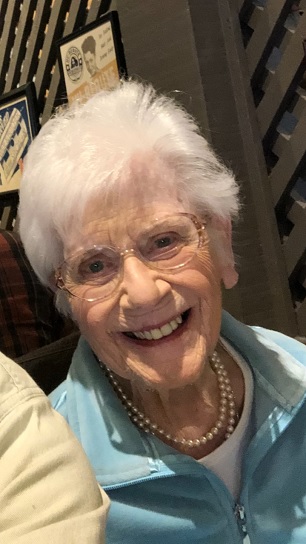 Mrs. Livia (Lee) Bertinazzo Daria passed away peacefully on December 30, 2020 at the age of 93.
Graveside Services will be 11:00 a.m., Friday, January 15, 2021 at Hopewell Baptist Church Cemetery. Rev. Gary Wilson will officiate.
Mrs. Daria was born on December 27, 1927 in New York City to the late Albert & Pauline Bertinazzo. In 1960, Lee married the love of her life, Salvatore Daria, and together they started their life in Valley Stream Long Island, where she worked part-time as a waitress, but devoted her time to raising their son, Paul. In 1974 they moved to Sherman, Connecticut and Lee became involved with Women's Aglow, Bible Study and the Assembly of God Church, where she made lifelong friendships. After Sal retired in 200, they moved to Flowery Branch, Georgia, where Lee would make new friends and new memories with her church (Hopewell Baptist) and neighbors. Upon Sal's passing in 2015, Lee moved to Denver, North Carolina to be near her son, Paul and his wife, Laurie. Lee was blessed with her family and her church family at Denver Baptist Church. Miss Lee touched so many people's lives and always wanted to take pictures of and send greeting cards the people she loved.
Mrs. Daria is survived and loved by her son & daughter-in-law, Paul & Laurie Daria; many nieces & nephews; step-grandchildren; step-great-grandchildren; and so many friends. She was preceded in death by her husband, Sal Daria; parents; older sister, Ada Russo; and fraternal twin sister, Anita Richmond.
Memorial Park South Funeral Home, 4121 Falcon Parkway, Flowery Branch, Georgia 30542 is in charge of arrangements. Send on-line condolences to www.memorialparkfuneralhomes.com.