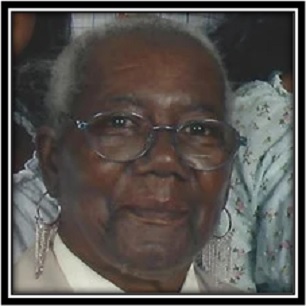 Irene Dixon 84 of Gainesville passed away on Tuesday January 5th.
Irene Esland Dixon was born on August 10, 1936 to the Late Emma Esland Burke and Lewis Esland Sr. in Helen Alabama.
Irene was proceeded in death by her three sisters Mary Robinson, Lillie Esland, and Thelma Frank. Four brothers Frank Esland, Willie James Esland, Dan Esland , and Lewis Esland Jr.
Irene leaves to cherish her memory to her two daughters Mamie Dale Lindsey and Letha (Bruce) Thompson. One son Tyrone Dixon. She was also blessed to have four grandchildren Steven Mitchell, Victoria Dixon, Christina Marti, and Christopher Dixon. Ten great grandchildren, one God daughter Lacey Dauphine, one sister Mary Gordon of Attapulgus, Ga. One brother Winford Esland of Orlando Florida and many aunts, nieces, nephews, and cousins that loved her dearly.
The Memorial Service for Ms. Dixon will be Saturday January 16th at Wimberly Funeral Home at 1pm. Professional Service Entrust to Wimberly Funeral Home.