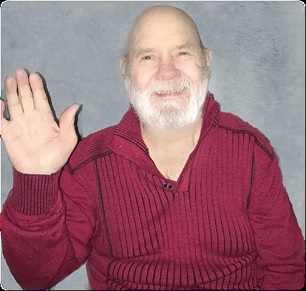 Mr. Loyd Bob Jones, 75, of Gainesville passed away Sunday, September 13, 2020 at Northeast Georgia Medical Center following a brief illness.
A graveside service will be held at 3:00 p.m. on Wednesday, September 16, 2020 in Memorial Park Cemetery. Pastor Troy Milford will officiate. The family will receive friends at Memorial Park Funeral Home on Tuesday, September 15, 2020 from 5:00 p.m. until 7:00 p.m.
Born on November 23, 1944 in Forsyth County, he was the son of the late Charles Edwin and Sarah Jane Collins Jones. Mr. Jones was retired from the construction industry. He was a veteran of the United States Army and a member of Salem Baptist Church.
In addition to his parents, Mr. Jones is preceded in death by his wife, Frances Marie Jones; sisters, Mattie Jane Park, Isabelle Jackson, Helen Nix, Flossie Jones, Ora Jones; brothers, Richard Jones, J.C. Jones, Eugene Jones, Charles Jones, Hoyt Jones, James Jones, Edwin Jones and Floyd Jones.
Mr. Jones is survived by his daughter, Kayla Marie Jones; sons, Kristopher Loyd Tan Jones, Dylan Gaines Mann all of Gainesville; sister, Vera Mae Porter of Gainesville; sister and brother in law, Mary and Hulon Andrew of Dawsonville; brothers and sisters in law, Boyd and Kathleen Jones of Gainesville, Herman and Edna Jones all of Gainesville; brother, Harold Jones of Gainesville and a number of other relatives.
Memorial Park Funeral Home, 2030 Memorial Park Road, Gainesville, GA 30504 is in charge of arrangements.
Send online condolences to www.memorialparkfuneralhomes.com