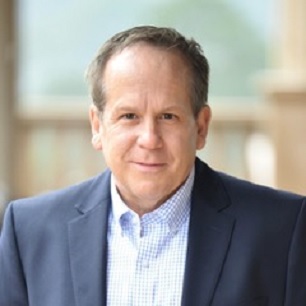 LINDSAY, Bruce Patrick, of Atlanta, Georgia, passed away on Tuesday, September 8, 2020, from injuries resulting from a heart attack.
He was born on August 11, 1960, in Gainesville, Georgia, and was the son of the late William Charles Lindsay and Jean Howard Lindsay.
Bruce graduated with a Bachelor of Business Administration in Finance from Emory University with Highest Distinction in 1982. He had graduated from Oxford College of Emory University in 1980 before moving on to "Big Emory" to complete his BBA. He was a member of the Sigma Chi Fraternity and was active in the Atlanta Alumni Chapter. He began his career as an Assistant Buyer with Macy's and Rich's department stores, both in Atlanta. Bruce dreamed of opening his own retail store, where he could combine his creativity, his financial knowledge, and the freedom to make every decision himself. He achieved this goal in 1987 when he opened Patrick Lindsay at Peachtree Battle in Atlanta. Starting out as an accessories store, Patrick Lindsay expanded into clothing and gifts. Bruce loved to say it was "the go-to place for people running in for the perfect gift with great gift wrapping!" He later started a wholesale monogram business, the Catherine Ford Company, focusing on original jewelry designs and acrylic serving pieces, which were shipped all over the United States. He helped his daughter develop, produce, and sell her own line of watercolor personalized stationery, Grasshopper Press, and working with her in their gift market booths was one of the highlights of his life. Wanting to include his youngest son in his family-named businesses, he designed a line of picture frames and named it Happy Jack Frames.
Bruce preferred to have many projects going at the same time because he said it "kept things from getting boring"—so he added residential real estate to his resume and was proud to work for Atlanta Fine Homes/Sotheby's, where he had a very successful career. Real estate allowed him the opportunity to sketch renovations and additions for clients and to use his knowledge of "flora and fauna" to beautifully landscape his family's home and the homes of others. He often said he was his happiest digging in the dirt, stacking stone walls, and planting giant container gardens. It was his "thinking time" to plan his next projects. Another of his favorite projects was designing T-shirts and spirit signs for The Westminster Schools' bookstore and sports events. Long after his children graduated, this gave him a good excuse to stay involved with this beloved place that was so important to him and his family. He volunteered his time in production services at Buckhead Church for more than 17 years, and, of course, he took his "shading" job to new heights. Bruce was always working on ways to improve the status quo wherever he was, and organizations were better for it.
Bruce is survived by his wife Dana Meeks Lindsay, his daughter Mary Catherine Lindsay, and his sons Crawford (Ford) Patrick Lindsay and John (Jack) Patrick Lindsay. He is also survived by Lilly, his giant dog, who considered herself his biggest fan. A family service is being planned in the near future, and a larger celebration of life will be held at a much later time, based on social distancing requirements.
In lieu of flowers, please consider donating to "Be Rich," where every dollar goes to Atlanta charities. If you select Buckhead Church at https://berich.org/, your donation will be directed to community charities in the City of Atlanta. Checks made payable to North Point Ministries (Memo: Be Rich) can be mailed to North Point Ministries, Attn: Be Rich, 4350 North Point Pkwy, Alpharetta, GA 30022.