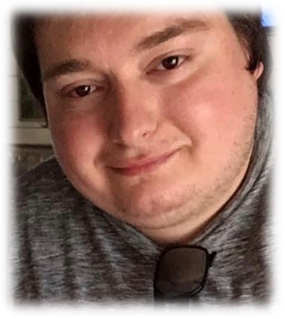 Mr. Jerry Daniel McCaulla, 28, of Cumming passed away Saturday, September 12, 2020 at his residence.
Funeral services will be held at 11:00 a.m. on Wednesday, September 16, 2020 in the Chapel of Memorial Park Funeral Home. Rev. Wendy Martin will officiate. Interment will be in Memorial Park Cemetery.
Born on August 31, 1992 in Cumming, Mr. McCaulla was the son of Douglas Paul McCaulla and Linda Gail Random McCaulla. He had formerly worked in the construction business. Mr. McCaulla was a member of Free Chapel Worship Center.
Mr. McCaulla is preceded in death by his grandmother, Ann Random.
Mr. McCaulla is survived by his mother, Linda McCaulla; father Doug McCaulla; siblings and spouses, Jackie and Chris Gaffney, Nick and Amanda McCaulla, Andrew McCaulla, Stephanie McCaulla, Kelly Tanner, Amy and Matt Cudmore, Blake and Jessica McCaulla, Elizabeth and Josh Bryant, Drew McCaulla, Leah McCaulla, Aaron M. McCaulla, Nicholas McCaulla, Madeline McCaulla; 26 nieces and nephews, 1 great nephew and one great niece.
Memorial Park Funeral Home, 2030 Memorial Park Road, Gainesville, GA 30504 is in charge of arrangements.
Send online condolences to www.memorialparkfuneralhomes.com