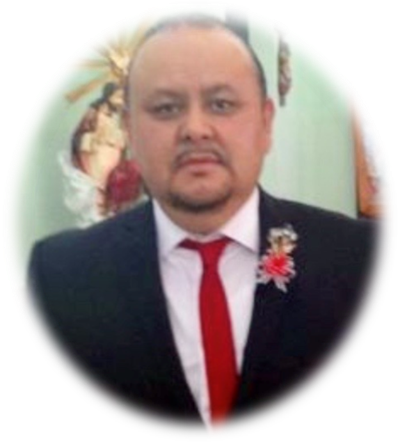 Mr. Salvador Reyes Ibarra, 52, of Gainesville passed away Sunday, September 13, 2020 at Northeast Georgia Medical Center.
Funeral services will be held at 1:00 p.m. on Wednesday, September 16, 2020 at St. John Paul II Catholic Mission. Father Hernan Quevedo will officiate. Interment will be in Memorial Park Cemetery. The family will receive friends at Memorial Park Funeral Home on Tuesday, September 15th from 12:30 p.m. until 7:00 p.m. and on Wednesday, September 16th from 9:00 a.m. until 1:00 p.m.
Born on October 5, 1967 in Durango, Mexico, he was the son of Jose Pedro Reyes Sanchez and Maria Engracia Ibarra Ayala. He was co-owner of Los Alacranes and of the Catholic faith.
Mr. Reyes Ibarra is preceded in death by his brother, Gerardo Reyes Ibarra.
Mr. Reyes Ibarra is survived by his wife, Rosa Maria Galvan of Gainesville; son, David Reyes; daughter, Olympia Reyes; daughter in law, Arely Anahi Reyes; granddaughter, Scarlett Sophia Reyes all of Gainesville; Parents, Jose Pedro Reyes and Maria Engracia Ibarra both of Durango, Mexico and a number of brothers and sisters and other relatives of Gainesville.
Memorial Park Funeral Home, 2030 Memorial Park Road, Gainesville, GA 30504 is in charge of arrangements.
Send online condolences to www.memorialparkfuneralhomes.com
Salvador Reyes Ibarra, de 52 años, de Gainesville falleció el domingo 13 de septiembre de 2020 en el Northeast Georgia Medical Center.
Los servicios funerarios se llevarán a cabo a la 1:00 p.m. el miércoles 16 de septiembre de 2020 en la Misión Católica St. John Paul II. Oficiará el padre Hernán Quevedo. El sepelio será en el cementerio Memorial Park. La familia recibirá a amigos en Memorial Park Funeral Home el martes 15 de septiembre a partir de las 12:30 p.m. hasta las 7:00 p.m. y el miércoles 16 de septiembre de 9:00 a 13:00 h.
Nacido el 5 de octubre de 1967 en Durango, México, era hijo de José Pedro Reyes Sánchez y María Engracia Ibarra Ayala. Fue copropietario de Los Alacranes y de fe católica.
El Sr. Reyes Ibarra es precedido en la muerte por su hermano, Gerardo Reyes Ibarra.
Al Sr. Reyes Ibarra le sobreviven su esposa, Rosa María Galván de Gainesville; hijo, David Reyes; hija, Olympia Reyes; nuera, Arely Anahi Reyes; nieta, Scarlett Sophia Reyes, toda Gainesville; Los padres, José Pedro Reyes y María Engracia Ibarra, ambos de Durango, México y varios hermanos y hermanas y otros familiares de Gainesville.
Memorial Park Funeral Home, 2030 Memorial Park Road, Gainesville, GA 30504 está a cargo de los arreglos.
Envíe sus condolencias en línea a www.memorialparkfuneralhomes.com