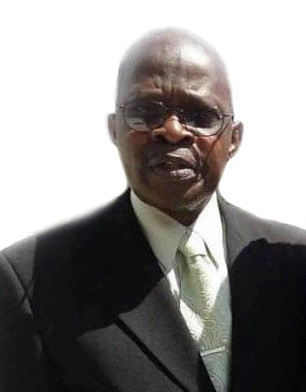 Prince Archer and Celina Bernadette Archer were blessed on January 22, 1938, when their eighth and last child Harold Alvin Archer, also known to many as Leslie, graced the face of the Earth. He was called home to be with the Lord on July 17, 2020. Harold was born on the wonderful Island of Trinidad. He grew up in Cumano Village, Toco, where he and some of his siblings attended Cumano R.C. School. He was a very active and inquisitive child and also a very intelligent young man. It was said that he and his siblings were known to be very smart children in the village. As he got older, he got in touch with his musical side. He was known for playing pan with 'The Nightingale Steel Orchestra'. He also enjoyed playing mas, especially "Sailor".
Not too long after, he became a father to Valentine Archer, the oldest child of three, who preceded him in death in late 2018. In the early 70's, Harold got the opportunity to migrate to the United States. It was there that he created a full life and became a father for the second time to a beautiful baby girl, Patricia. A few years later, his beautiful baby girl Leslie was born. He was a hardworking man and worked in many fields. He was a plumber and a handyman for Parkchester Housing. He also was one of the most loved doormen on 5th Ave in NYC for Wedgewood House. Harold was known for his upbeat attitude, his sleek and dapper style of dressing, and his great and contagious personality. He had a way with words in which he articulated so well. He was also known for his exceptional memory. He was sharp; most of us could not keep up with him. Please do not forget that he was also one to read you without hesitation. There is a saying that goes, "I am not putting water in meh mouth" if he needed to say something it would be that simple. In his down time, he loved listening to music and dancing. He kept his vinyls clean and stacked. He was one of the smoothest men to grace the face of this Earth. He was so full of life.
Later on in life, Harold Alvin Archer accepted the Lord Jesus Christ as his personal Savior. Daddy cheerfully and boastfully spoke well of the Lord. In his last days on this Earth, we spoke regularly about the Lord as well as prayed together. It was such a special sight to see someone love the Lord the way he did. Though his end of life took us by surprise, we can definitely say he lived his life to the fullest.
He leaves to celebrate and honor his life to his daughters, Patricia Morgan and Leslie Agee; grandchildren, Desmond Archer, Andrew Archer, Devondra Bernard, Aaron Johnson, Azalea Johnson and Adrian Branch; great grandchildren Jaylan Archer, and Irina Archer; brothers, Fitzroy Archer and Boysie Archer; and a host of nieces, great-nieces, nephews, great-nephews, godchildren, and friends.
Funeral service will be held Saturday August 1, 2020 at 1pm at Dexter T. Sims Mortuary in The Rev. Charlie, Jr. and Conchita Sims Memorial Chapel. Burial will be in Alta Vista Cemetery. Viewing will be from 11am until the time of service. Dexter T. Sims Mortuary, LLC, Gainesville, has charge of arrangements.