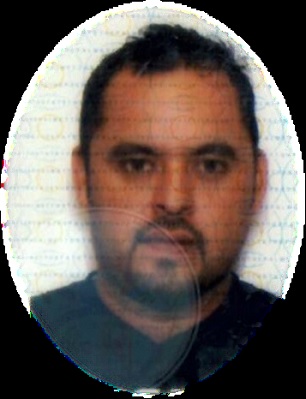 Mr. Juan Pablo Labastida, 41, of Gainesville passed away Thursday, June 25, 2020 at his residence.
Funeral services will be held at 2:00 p.m. on Friday, July 3, 20210 at St. John Paul II Catholic Mission. Father Hernan Quevedo will officiate. Interment will be in Mexico. The family will receive friends at Memorial Park Funeral Home on Friday, July 3rd from 3:00 p.m. until 8:00 p.m.
Born on November 16, 1978 in La Reforma, Oakaca, Mexico he was the son of Santos Labastida-Melo and Graciela Ortega-Castillo. He was self-employed in the Construction industry. He was of the Catholic faith.
In addition to his parents, Mr. Labastida is survived by his brother, Leonardo Labastida of Gainesville and his girlfriend, Amparo Deras of Gainesville.
Memorial Park Funeral Home, 2030 Memorial Park Road, Gainesville, GA 30504 is in charge of arrangements.
Send online condolences to www.memorialparkfuneralhomes.com
Funeral Date
07/03/2020 at 2:00PM
Funeral Home
Memorial Park Funeral Home and Cemetery and Crematory
Phone
770-287-8227
Address
2030 Memorial Park Road, Gainesville, GA 30504
Website