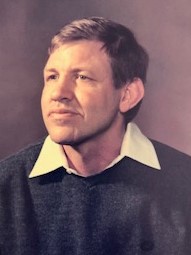 Harvey Prentice "Tice" Farley, III, 66, of Gainesville died Thursday, May 21, 2020 at the Northeast Georgia Medical Center after a brief illness.
Tice was born in Atlanta, Georgia on August 31, 1953 to H. P. and Baba Farley. He moved to Gainesville with his family in 1957. Years later, after falling ill, he attended Gracewood State School and Hospital in Augusta, GA. While away, his mom made sure to remind him just how loved and missed he was by sending him care packages each week that were filled with his favorite things. Despite being three hours away, he continued to spend a great deal of time with his family in Gainesville; with his parents making sure to bring him home at least every six weeks to visit. He moved back to Gainesville in 1998.
Ticey, as he was affectionately known, loved his family. He especially loved the kids and they loved him. Despite his extraordinary strength, he was always gentle with the children and they flocked to him to be tickled. Hearing them laugh made him happy!
As the leaves fell each fall, it brought him new joy. Ticey would grab his rake and rake up all of the leaves from the giant oak tree in the family's front yard. He loved to spend time outdoors and liked earning money to put in his money-eating piggy bank. He entertained the children for long periods of time feeding the little man money.
Fall also brought Georgia Tech football, and like his parents, Tice loved the college. It wasn't rare to see him sporting his dad's alma mater with a shirt or hat most days. Like his mom, Tice loved to draw and could fill up an entire notepad with his unique drawings in just a matter of hours. However, his love of the arts didn't stop there! Tice thoroughly enjoyed music and constantly used his wireless headphones to listen and hum along to all kinds of melodies.
Tice really enjoyed coffee and could drink it on the coldest and hottest of days, often not giving it much time to cool. He LOVED coffee but loved the people he drank it with more! The world is a happier place having had Ticey in it!
Tice is survived by his siblings and their spouses; Garnett (Donald) Smith, Jeff (Hedy) Farley, and Robbye (Mike) Puckett, all of Gainesville, and several nieces, nephews and great-nieces and nephews.
We will always carry such fond memories in our hearts.
A private family graveside service will be held Wednesday May 27, 2020 at the Memorial Park Cemetery. Barney Williams will officiate.
Those wishing to send online condolences to the family may do so at littledavenport.com
Little & Davenport Funeral Home and Crematory, 355 Dawsonville Highway, SW, Gainesville, Ga. 30501 is in charge of arrangements.