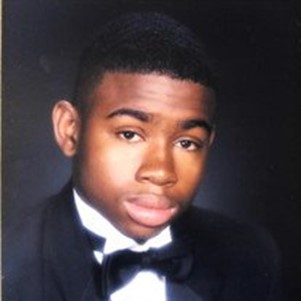 Durun Cadat Mays, 42 of Ellenwood, Georgia was born on March 14, 1978 in Gainesville, GA he was the son of Charles and Teresa Mays. He departed his earthly life on Saturday, March 21nd, 2020.
Mays attended Georgia State University where he entered as an honor graduate from Cedar Grove High School. He was a business phenomenon – a real estate investor, home restorer, event producer and the ultimate life of the party. A lifelong learner, he was able to gather knowledge that he didn't mind sharing with everyone he encountered. His passion for people shaped his reputation as a resourceful person with a giving spirit. When he wasn't connecting people, he was spending time with his family.
He was preceded in death by grandparents, Charlie B. and Ethel Lou Mays; grandmother, Marion B. Evans and loving aunt, Barbara Evans. He is leaves to cherish his memories, his loving parents Charles and Teresa Mays, three children: Armani Mays, Sanlaya Walker and Durun Brandon Mays; his beloved brother Douglas Law; his grandfather Rev. J.W. Evans Jr.; mothers of his children Amanda Walker-Hicks and Vanessa Prayer; special aunt Miranda Brown; special cousins Tawana Brown and Lacey Hutchinson; honorary friends; Angelo "Pero" Jackson, Nathan Rucker, Deion Jefferson, Dawn Drennon, Chester Willis, Brent Kelly, Anthony 'Buck' Sturdivant, Don Ballard, Shamone Evans, Torey "Boo" Evans and a host of family and friends.
Visitation will be held on Friday March 27, 2020 between the hours of 2-7 at Wimberly Funeral Chapel. Graveside Service will be held on Saturday March 28, 2020 at Memorial Park Cemetery at 2pm. Professional Services Entrusted to Wimberly Funeral Home.