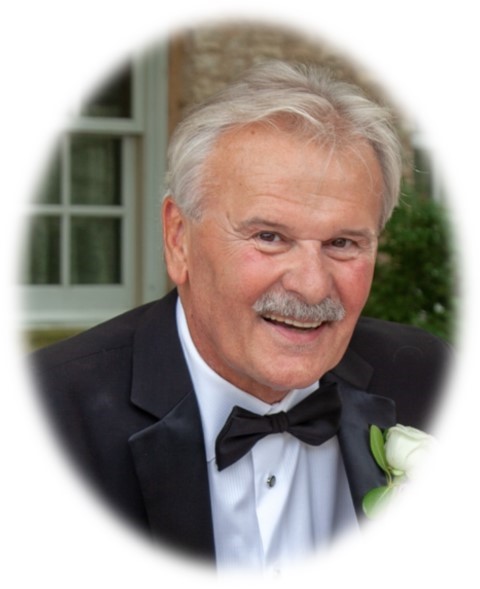 Mr. Robert "Bob" Paul Polinsky, age 68 of Gainesville, GA, passed away on Tuesday, March 17, 2020 at Northeast Georgia Medical Center following a recent illness.
Bob was born on June 21, 1951 in Coaldale, Pennsylvania to the late Peter Polinsky and Anna Marencik Polinsky. He attended St. Michael's Catholic School and in 1969, he graduated from Panther Valley High School in Lansford, PA. Although he was drafted by the Pittsburgh Pirates straight out of high school, he chose to play college baseball and basketball at Delaware Valley College and graduated in 1973. Bob fulfilled his dream of playing baseball as a pitcher, from 1971-1979 with the Yankees and White Sox Organizations. During this time, he and the Syracuse Chiefs had a victory in the Syracuse Governors Cup, in 1976. Bob and the Tacoma Yankees also had a victory in 1978, at the Pacific Coast League Championship game. In 1977, he married Karen Szombathy, his "North Star'' in Syracuse, New York, and they have been happily married since. He then gave 32 years to U.S. Smokeless Tobacco during which time he was a boss, mentor, and prankster; he finished his career with them as a Regional Vice President of Sales. He made lifelong friends and memories with his colleagues at USSTC. Bob spent 6 years of his retirement with the Batavia baseball team as a pitching coach, where he showed players not only athletic skills, but how to be genuine, caring, hard workers. He was Coach P. Whether he was working full time or retired, Bob embraced his role as a "girl dad" to his three daughters. He watched any movie they asked him to, coached Tri-City soccer, showed up to every basketball or football game to watch performances, and he cheered loudly at competitions, always wearing his shorts no matter rain or shine. You could be sure to find Bob at the local gym or grocery store, representing the Philadelphia Phillies, the Eagles, or the Syracuse Orange. Bob was a man of Catholic faith, and he always made his girls, Karen, Katy, Kelly and Robyn a top priority with his lawn a close second. When Bob and Karen retired in Gainesville in 2016, their roles as "Bob and Mimi" were in full effect. They spent time cruising around the golf cart with their grandchildren Garrett and Harrison and enjoying Yuengling. Whether friends knew him as Bob, Robert, Bobby or Poli, they will remember his beautiful heart, his love of sports, and the amazing man that he was. His girls will forever miss their protector, their listener, their teacher, but most of all a loving Dad and Husband.
Bob is survived by his beloved wife, Karen Polinsky of Gainesville, daughter and son-in-law, Katy Hoffman (Ross) of Roswell, GA, daughter, Kelly Polinsky of Sandy Springs, GA, daughter and son-in-law, Robyn Shaw (Alex) of Aurora, IL, sister and brother-in-law, Cindy Spinelli (John) of Gettysburg, PA, grandchildren, Garrett and Harrison Hoffman. Bob is also survived by his extended family including his niece and her husband, Emily Strobel (Evan), brother-in-law, Joe Szombathy (Jeannie) and sister-in-law, Suzy Szombathy. He was a member of St. Michael's Church in Gainesville, GA. Robert is preceded in death by his parents, Peter and Anna Polinsky, and mother-in-law and father-in-law, Joe and Shirley Szombathy.
Memorial services will be scheduled at a later date in Gainesville, GA and Batavia, IL.
Memorial Park Funeral Home, 2030 Memorial Park Road, Gainesville, GA 30504 is in charge of arrangements.
Send online condolences to www.memorialparkfuneralhomes.com