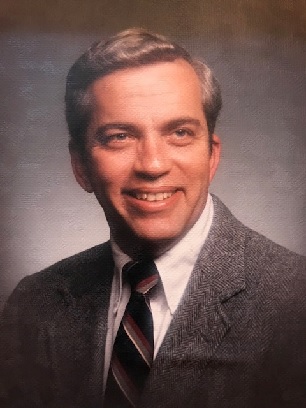 Charles Milton "Chuck" McDonald (Coach Mac) was born on November 26, 1940 in Columbus, Georgia. Chuck passed away on Thursday, November 9, 2017 in Gainesville, Georgia.
He was the son of Dr. Milton S. McDonald and Mrs. Catherine Mackey McDonald. In 1963, he graduated from Georgia Southern College and came to Gainesville, Georgia, to teach and coach various sports. He joined The First Baptist Church soon after arriving in town. He served as a teacher, coach, middle school principal and Director of Instruction at the Central Office for Gainesville City Schools. He retired from the Gainesville City School System after 33 years of service.
Some of his teaching honors include:
· Bell Telephone, Georgia Science Teacher of the Year 1965
· Gainesville, Hall County Star Teacher 1967, 1972, 1975
· President, 9th District Science Teachers 1974-1975
· President, Gainesville GAE 1979-1980
· President, State Technology Planning Committee 1979-1980
· Georgia Gifted Technology Grant Committee 1995
He later worked for 10 years at Brenau University as Director of Field Services for Student Teaching.
"Coach Mac" enjoyed teaching and loved his students. His first students who he taught as 8th graders dedicated the 75th Diamond Edition of the GHS Radiator to him when they were seniors in 1968. He loved the Georgia Bulldogs, riding his bicycle and spending time with his family.
He is survived by his wife of 52 years, Eunice Neal McDonald, Daughters Catherine Tabor (Matt) and Carol Waller (Dustin), Grandchildren Ava Tabor, Wells Waller and Cooper Waller, Sister Shirley McDonald Bailey, Brother Mackey J. McDonald and Brother-in Law James S. Neal. all who loved and respected him.
A Memorial Service will be held at 2:00 p.m. Sunday, November 12, 2017 at the First Baptist Church Sanctuary. Dr. Bill Coates and Dr. Kent Murphey will officiate. The family will receive friends in the church vestibule following the funeral service.
In lieu of flowers, memorial contributions may be made to Ministry of Caring @ First Baptist Church, 751 Green St. Gainesville, GA. 30501.
Those wishing to send online condolences to the family may do so at littledavenport.com.
Little & Davenport Funeral Home and Crematory, 355 Dawsonville Highway, SW, Gainesville, Ga. 30501 is in charge of arrangements.