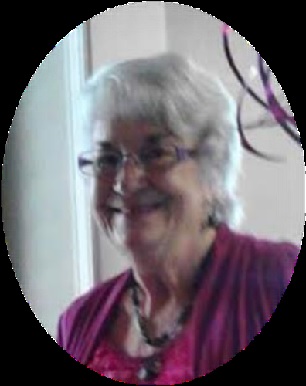 Mrs. Shirley Odom, 76, of Gainesville passed away Monday, February 27, 2017 at her residence following an extended illness.
A funeral service will be held at 2:00 p.m. on Wednesday, March 1, 2017 in the chapel of Memorial Park Funeral Home. Interment will follow in Memorial Park Cemetery. Rev. Fred Enlow will officiate. The family will receive friends at the funeral home on Tuesday, February 28, 2017 from 6:00 p.m. until 8:00 p.m.
Born on January 18, 1941 in Hall County, she was the daughter of the late Thaddeus Taylor and Mary Pass Crumley. She was a homemaker and a member of God's Children Church of Cornelia. She loved to travel, loved the beach, North GA. Mountains and Cherokee North Carolina. She loved her family dearly and most of all her dear Lord and Savior Jesus Christ.
In addition to her parents, she is preceded in death by her husband, George Odom; her brother, Donald Taylor; and her granddaughter, Zetta Harris.
A loving wife, mother and grandmother, Mrs. Odom is survived by her daughter, Debra Brown of Cleveland; son and daughter in law, Tony Lovely (Julie) of Martin, GA; daughter and son in law, Melinda Maney (Cecil) of Cornelia; daughter, Donna Harris of Gainesville; 11 grandchildren,; 24 great grandchildren; 1 great-great grandchild.
Memorial Park Funeral Home, 2030 Memorial Park Road, Gainesville, GA 30504 is in charge of arrangements.
Send online condolences to www.memorialparkfuneralhomes.com