The 2017 football season already is being to shape up as one that could have fans on the edges of their seats until the final Friday night of the season.
There have been some thrilling finishes and plenty of outstanding individual performances in the early going so far.
Here are some things we have noticed at AccessWDUN and Friday Game Night after the first month of the season:
Is 7-AAAA the toughest of a stout Class AAAA? Class AAAA is making an early argument for toughest classification in the state.
Region 7-AAAA, which houses northeast Georgia area teams Chestatee, West Hall, and White County, has shown it is a tough out each and every game, each and every week. Every team is .500 or better and has a .739 collective winning percentage (14-5) in non-region play.
However, that is good for just third-best in the classification. Region 5-AAAA is 19-6 (.760) while Region 3-AAAA has a whopping .818 winning percentage (18-4) and is 4-0 against higher-classification teams.
Region 8-AAAA, which has Jefferson and Stephens County, is just 7-11 (.389) so far in non-region play.
Region 7-AAA is offensive to most: Region 7-AAA is certainly giving fans that love offense their money's worth. East Hall (174 points, 58.0 ppg) behind Austin Parker and Union County (158, 52.7 ppg) behind Cole Wright are the two highest-scoring teams in Class AAA and the region has three of the top seven offenses in the classification (Greater Atlanta Christian is seventh with 109 points, 36.3 ppg). And Dawson County, which has only played twice so far averaging just 19 ppg, has yet to really get going behind Coey Watson. The Tigers averaged 39.4 ppg in 2016.
Rabun County, Bailey Fisher keep rolling along: The Wildcats (3-0) have won 21-straight regular season games going back to a season-opening loss to Jefferson in 2015 after last week's win over White County. They also lead Class AA in scoring, as they did much of 2016, with 139 points (46.3 ppg) behind senior quarterback Bailey Fisher (35-of-53, 728 yards, 7 TDs, 0 INTs passing; 50-267, 4 TDs rushing). Rabun County is off this week before playing host to West Hall Sept. 22.
Speaking of West Hall: The Spartans, after a 20-0 shutout loss to Gainesville in their opener, have won three straight behind some outstanding defensive play. They have yielded just 28 points (9.3 ppg) during their win streak. But, they will be tested the next two weeks against a pair of offenses in Dawson County and Rabun County that are among the most explosive in northeast Georgia.
And some things just never change: Commerce and its triple-option attack, despite a fully rebuilt engine with an entirely new backfield in 2017, just keeps punishing opponents. The Tigers (3-0) have piled up nearly 1,000 yards of rushing and averaged 42 ppg so far. They are off this week before opening a crucial two-game Region 8-A homestand against Athens Christian and Class A No. 2-ranked Prince Avenue Christian beginning Sept. 22.
Unexpected, and rare, extended layoffs: Both Gainesville and Buford have had rare two consecutive bye weeks.
Buford finally gets back under way on Friday against South Pointe out of Rock Hill, S.C. The Wolves' game against International School of Broward County (Fla.) was canceled last week because of Hurricane Irma. They had a scheduled bye week Sept. 1. They last played on Aug. 25 in a 34-17 win over Melbourne, (Fla.)
The Red Elephants won't play again until Sept. 22 when they play host to Jefferson. Their consecutive bye weeks were planned due to a scheduling quirk. Gainesville last played on Sept. 1 in a 42-14 loss to Clarke Central.
Surprises in Region 8-AAAAA: Things are lining up for an interesting final half of the season already in 8-AAAAA. Two teams -- Flowery Branch and Cedar Shoals -- won a combined seven games in 2016 but are both undefeated at 3-0 in the early going.
The Falcons in particular have been perhaps the biggest surprise in the northeast Georgia area. After scoring just 18.8 points a game and yielding over 29 points a contest in 2016, they are scoring 37.3 ppg and have allowed just 13 points (4.3 ppg) so far.
Flowery Branch running back Malik Damons is making a name for himself in the early going as well. The junior has 458 yards rushing with three touchdowns and three 100-yard games so far.
Meanwhile, Loganville, which advanced to the second round of the playoffs last year, is 0-3 for the first time since 2001.
Region 8-AAAAA teams open region play next week.
More surprises: Over the last few years Region 8-AAAAAA has been one of the toughest regions, in and outside of non-region play, in Class AAAAAA. But in 2017, it has been a rough first half for the region as a whole.
Only one team in the region -- Winder-Barrow at 3-0 -- has a winning record and the region as a whole is just 8-10 overall in non-region play so far. However, the other five teams are all 1-2 showing that there may be some parity once region play begins Oct. 6.
Balling out: There have been so many exceptional candidates for Player of the Week this season -- each week. North Gwinett's Tyler Goodsen had 230 yards rushing and three touchdowns in a Bulldogs' win over Norcross last week. ... Apalachee's Lorenzo Stephenson scored four touchdowns and converted a game-winning 2-point try in Apalachee's thrilling overtime win over Discovery. Stephenson scored 26 of the Wildcats' 29 points. ... Chestatee's Nick Lyles had 133 yards and scored four touchdowns to help get the War Eagles back in the win column over Fannin County. ... East Jackson quarterback Greg Huggs threw for two touchdowns and ran for another to lead the Eagles to their first victory of the season. ... Union County's Cole Wright did his usual damage for the Panthers rushing for 110 yards and two touchdowns and passing for 191 yards and two more scores.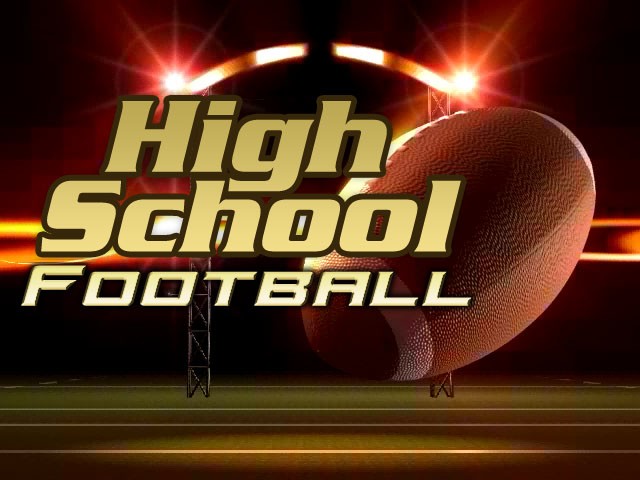 http://accesswdun.com/article/2017/9/581704/football-notebook-for-week-4