FLOWERY BRANCH – The seven men hoping to be the next Republican nominee for Governor of Georgia met onstage Saturday evening in the Venue at Friendship Springs to introduce themselves to an audience in excess of 500 and to answer nine questions put to them by moderator Greg Bluestein, political writer for the Atlanta Journal Constitution.
Title sponsor for the event was 9th District U.S. Representative Doug Collins of Gainesville.
Standing at nine podiums across the broad stage and answering questions in alphabetical order were:
Lieutenant Governor Casey Cagle of Flowery Branch

Businessman Eddie Hayes of Hoschton

Former State Senator Hunter Hill of Atlanta

Secretary of State Brian Kemp of Athens

Businessman Clay Tippins of Atlanta

Educator Marc Urbach of Dunwoody

State Senator Michael Williams of Cumming.
The nine questions put to each of the candidates were: (Use audio player to the left and scroll to the time code following each of the questions below to hear each candidate's response.)
What is your biggest regret about (recent General Assembly) proposals that got left behind?(14:44)

How far do you think the state should go in providing tax incentives to companies wanting to relocate in Georgia and where would you draw the line?(25:18)

What would you do to help secure Hope Scholarships and would you push to increase the awards offered? (33:30)

What would you do to insure more reliable internet service to rural Georgia?(42:35)

Do you support additional criminal justice reforms beyond those recently made? (50:37)

What programs would you cut in order to reduce taxes? (58:46)

Where do you disagree with Governor Deal? (1:07:20)

What would you do to work across party lines?(1:17:18)

Why are you the best candidate in one word?(1:26:33)
The program lasted nearly two hours but allowed those who attended to get acquainted with the candidates. Some who attended said they began to see slight separation between the candidates, others said it was too early to make any decisions about whom they will vote for in the May 22nd primary.
Terry and Ruth Jones of Flowery Branch said they enjoyed the debate but plan to listen to future debates between the candidates. "I probably need to do some further research, I guess," said Mr. Jones.
Wife Ruth said she liked the debate format but, "possibly I too need to do some more research."
The Holland family drove from Cornelia to hear the debate. Cyndy said, "I thought everybody would be 'Team Casey Cagle' and it wasn't that way in the room at all."
She said she was looking forward to learning more about each of the candidates, especially those she did not know prior to the debate.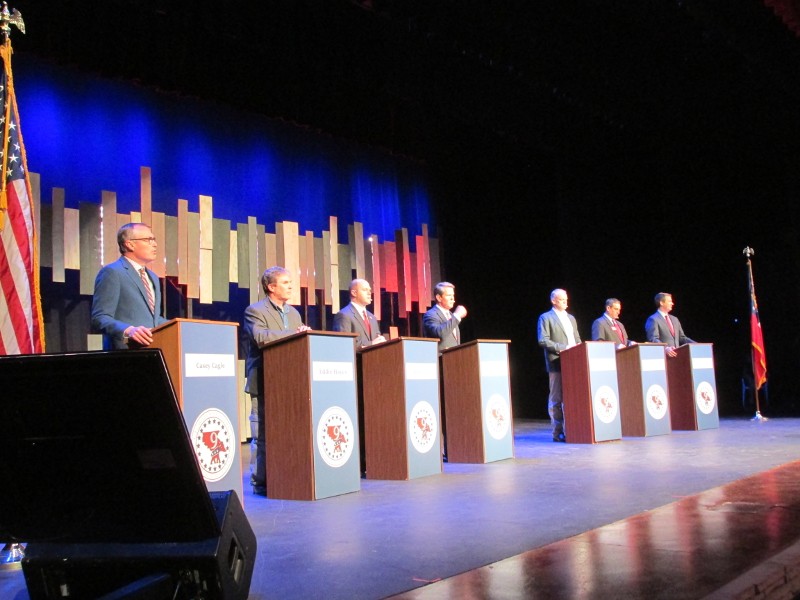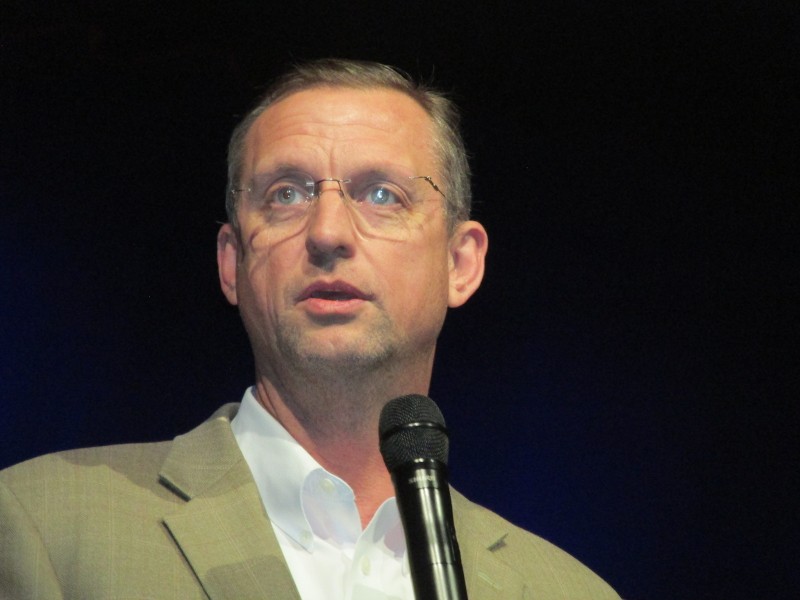 http://accesswdun.com/article/2018/3/654421/first-gop-gubernatorial-debate-draws-big-crowd-in-flowery-branch