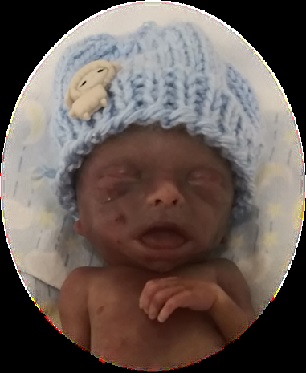 Myles Jacob Spaulding of Gainesville passed away Sunday, June 9, 2019.
Funeral services will be held at 4:30 p.m. on Wednesday, June 12, 2019 in the Chapel of Memorial Park Funeral Home. The family will receive friends at the funeral home on Wednesday from 3:30 until 4:30 p.m.
Born on June 7, 2019 in Gainesville he was the son of Devon Spaulding and Bayleigh Jones.
In addition to his mother and father Myles is survived by his grandmothers, Kelly Thomas of Dahlonega, Bonnie Spaulding of Flowery Branch; and grandfathers, Greg McKee of Chatsworth and Timothy Toms of Talmo.
Memorial Park Funeral Home, 2030 Memorial Park Road, Gainesville, GA 30504 is in charge of arrangements.
Send online condolences to www.memorialparkfuneralhomes.com
Funeral Date
06/12/2019 at 4:30PM
Funeral Home
Memorial Park Funeral Home and Cemetery and Crematory
Phone
770-287-8227
Address
2030 Memorial Park Road, Gainesville, GA 30504
Website