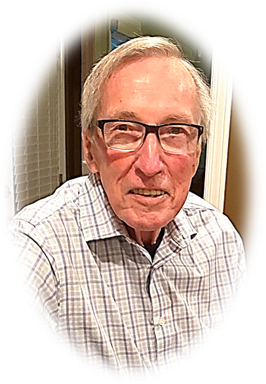 Richard Edward Platt (October 1, 1940 – May 4, 2022)
Richard "Dick" Edward Platt, 81, beloved husband, devoted father, loving grandfather "Dida", and United States Navy Lieutenant, passed away peacefully at home in Gainesville, Georgia on May 4, 2022.
Born October 1, 1940, in Plant City, Florida, Dick graduated with a bachelor's degree in civil engineering from Georgia Tech. As a Lieutenant in the United States Navy Seabees, he completed two tours of duty in Vietnam. Dick had the opportunity to spend a day with John Steinbeck as John was reporting on the war. After serving in the military, he returned stateside, where he met his wife, Carmen, and they raised their family in Marietta, Georgia. He spent the majority of his career at C.W. Matthews Contracting Company, where he was instrumental in establishing and growing the infrastructure in the state of Georgia. Dick was a loving and generous man who enjoyed woodworking, cooking family meals, traveling, and spending time with his family.
Dick is survived by his loving wife of 51 years, Carmen Platt of Gainesville, Georgia; his children, Christine Rutledge (Walker) of Marietta, Georgia and Kimberley Shanks of Gainesville, Georgia; grandchildren Carina Shanks, Holden Shanks, and Julia Rutledge; and sister, Carmen Terry of Tallahassee, Florida. Dick was predeceased by his parents, Worth and Gladys Platt and sister, Barbara Brown, all of Plant City, Florida.
Service arrangements will be announced at a later date.
In lieu of flowers, memorials may be made to Hospice of Northeast Georgia Medical Center (https://www.nghs.com/foundation/hospice) or the American Heart Association (http://www2.heart.org/goto/Richard_Platt).
Memorial Park Funeral Home, 2030 Memorial Park Road, Gainesville, GA 30504 is in charge of arrangements.
Send online condolences to www.memorialparkfuneralhomes.com