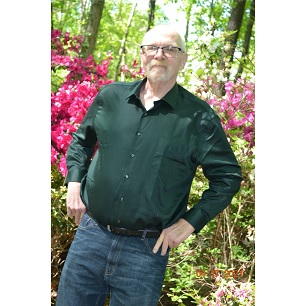 Evans Funeral Home announces the death of Mr. Rusty Garnett McLeroy, age 59 of Athens, Georgia who passed peacefully into Heavens Gates on Friday, October 8, 2021 after a long battle of stage 4 liver cancer and complications of Covid.

Mr. McLeroy was born in Athens, Georgia, a son of the late James L McLeroy and the late Barbara Sue McLeroy. In addition to his parents, Mr. McLeroy is preceded in death by his wife Terri Pickens Mcleroy, and a sister, Tammy Wilkes-McLeroy.
Mr. McLeroy loved fishing and hunting and was a man of many talents. He was an avid Georgia Bulldog and New Orleans Saints Fan. He loved antiques and collectibles and his sweet dog Blu. Mr.Mcleroy had many nick names like Sweetpea, Littlebit, Big Mac and Pops.

Survivors include son, Christopher McLeroy, daughters, Jessica McLeroy, Mary Ellen McLeroy, and Elizabeth Stanley. He also leaves behind his 9 loving grandchildren, his brothers, Greg McLeroy and Chuck McLeroy. He leaves behind numerous surviving family members such as cousins, nieces, nephews, etc. Lastly Rusty leaves behind his companion, Vicky whom he loved dearly.

Evans Funeral Home, Inc, 1350 Winder Highway, Jefferson, Georgia.
Online condolences at www.evansfuneralhomeinc.com