Students have returned to the classroom in Forsyth County Schools, and some of those students are kicking off the year at a brand new facility: New Hope Elementary.
New Hope Elementary, located off Castleberry Road north of Bethelview Road, is the district's 23rd elementary school.
While it is a new school, its name has historic origins.
"We're not the first New Hope Elementary," Principal Laura Webb said. "Back in the late 1800s, early 1900s, there were approximately 16 or 17 African American schools here in Forsyth County. One of the larger schools was called New Hope Elementary. We do know that here in Forsyth County, we have a little bit of history as it dates back to some of our families that were here and attended the original New Hope Elementary School. We have a mission to acknowledge what happened here in the past and vow that that's not going to happen again."
Webb said New Hope Elementary was constructed by Bowen & Watson Construction, and Smallwood Architecture served as the architect. The building has the capacity for about 1,175 students, and they are starting the 2022-23 school year with about 960 students.
"We are pulling from Vickery Creek Elementary, Midway Elementary, Shiloh Point and Whitlow Elementary," Webb said. "The majority of our students will come from Whitlow and Midway. We received probably a little over 300 students from each of those schools."
And those students were impressed when they walked into the school for the first time during open house, according to Webb.
"It was the initial eyes open of just, 'wow, this is an incredible building,'" Webb said. "They just loved it. Just to see those kids, I mean the smiles on their faces ... they would just open up, and you could just see they were ready and excited to see the different learning spaces that we have."
Webb said that while most school buildings are linear and symmetrical, New Hope is different.
"The actual hallways themselves, if you look at the blueprints, they are not parallel," Webb said. "They all have a little bit of a slant to them, which ... in the construction world, not always easy to do. Not only are we unique because of our history, because of what we want to do, but the physical building is just unique too."
The gym is interactive, featuring technology that allows students to learn traditional curriculums such as math through physical activity. The media center, described by Webb as the "hub" of the school, is equally unique.
"There are so many opportunities in there for soft seating, and research and classes to come in and have different activities going on," Webb said. "We also have a maker space in the room, so kids can explore and be a little bit creative there."
New Hope has standard "specials," such as music, art and PE. However, Webb said kids can also participate in STEM, drama and innovation specials.
While some of the additional learning opportunities are possible in part because of the new building, Webb said it also comes down to the high-quality faculty and staff. She previously served as principal of Big Creek Elementary School but became the principal of New Hope in 2021. She said she spent the year leading up to New Hope's opening preparing for various aspects of the school's operations.
"I was incredibly fortunate to have all of last year to plan, to hire, to do all things New Hope," Webb said. "Having that time and the ability to spend time in the building, to meet with architects, construction, designers, that was a huge benefit for me to really get to know and understand the school. When I look back over months, I think I interviewed over 500 people for the building."
Webb said her goal during the staffing process was to hire those who strive for relationships with students and their families.
Click the above photo gallery to view various photos of the school.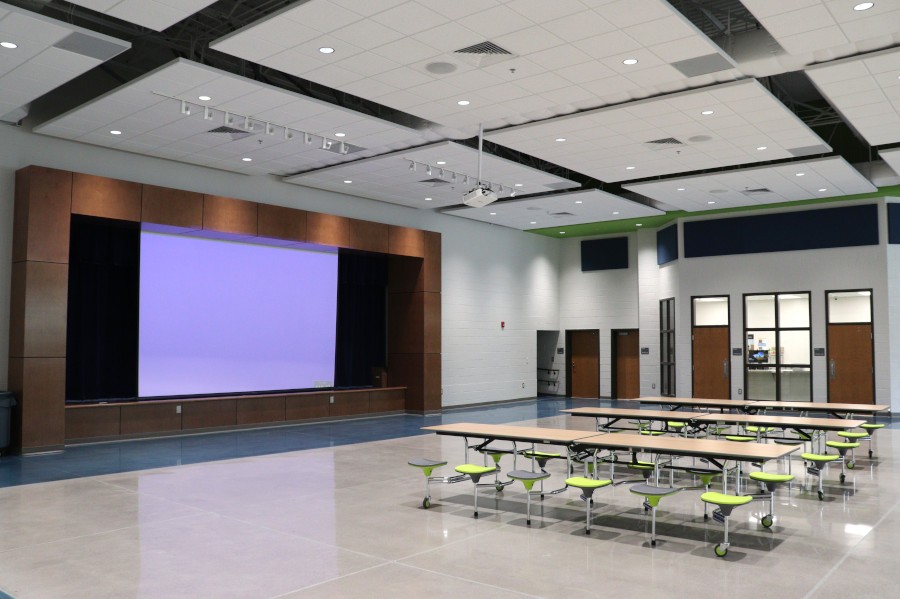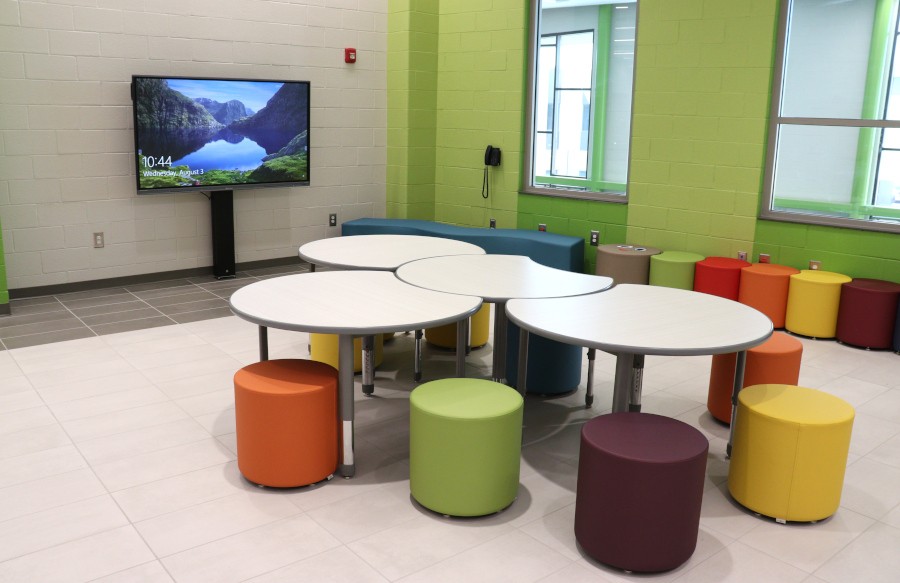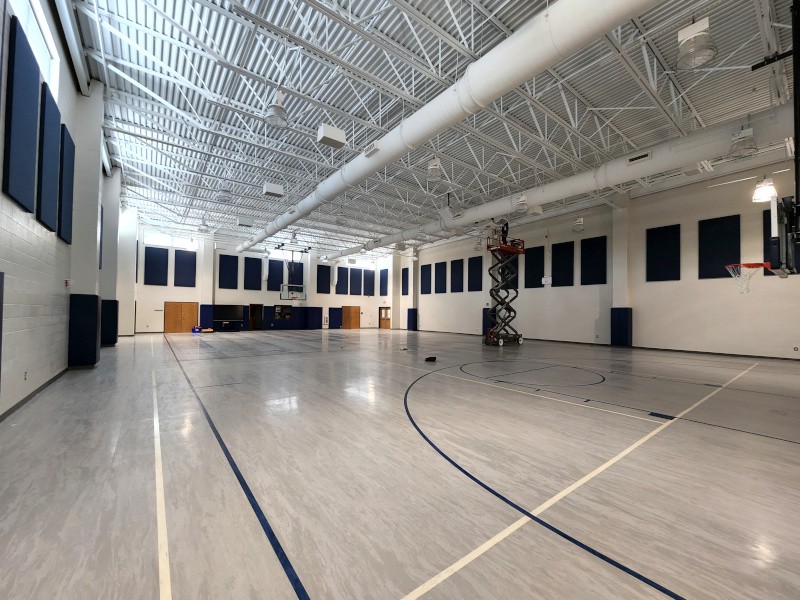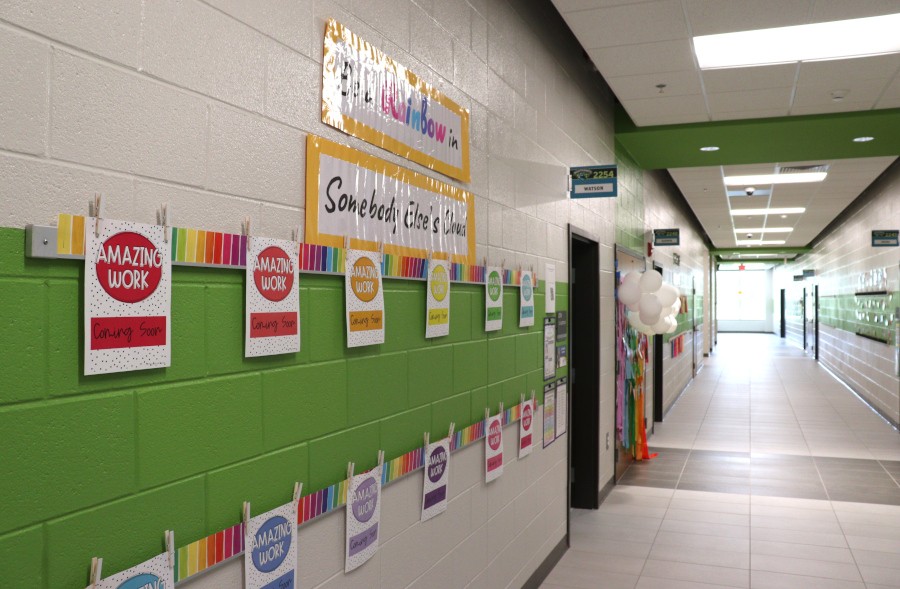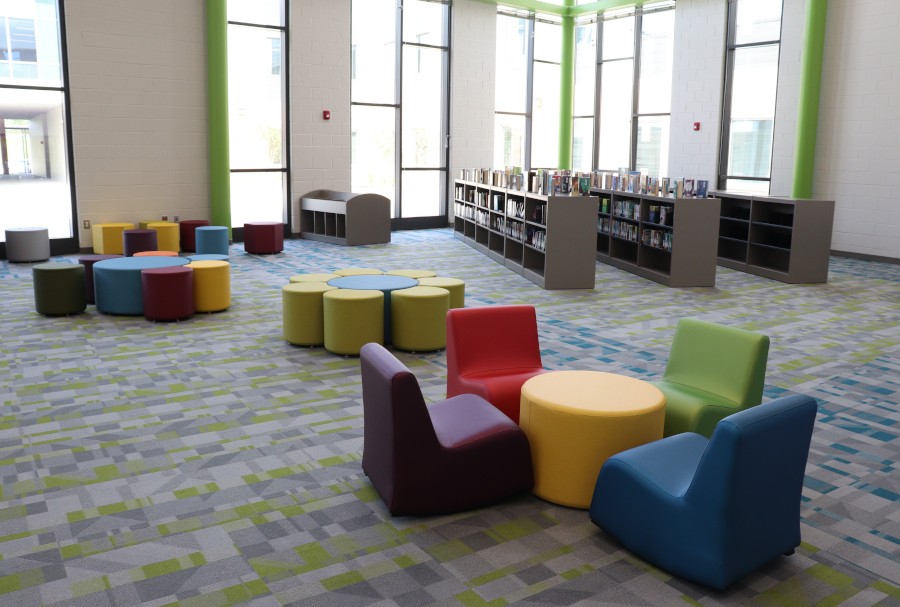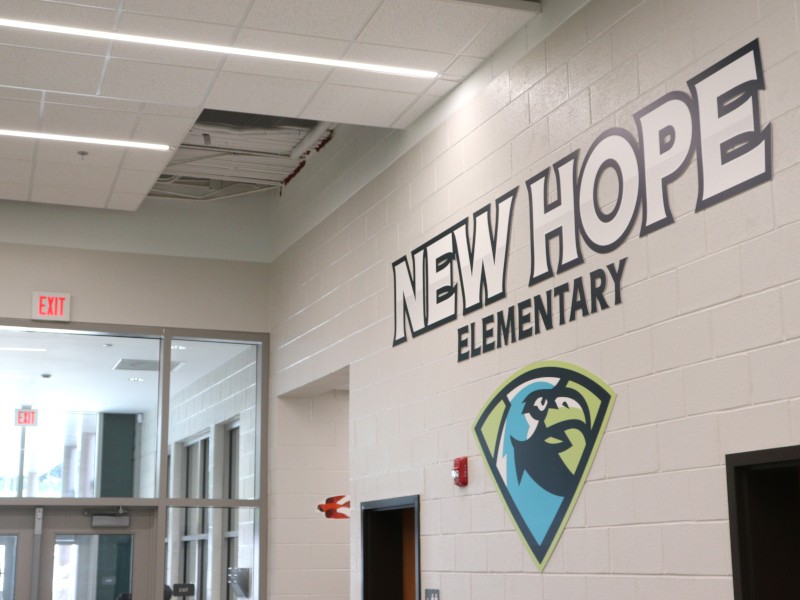 http://accesswdun.com/article/2022/8/1122011/forsyth-county-schools-opens-new-hope-elementary-school