The search continues for a suspect who robbed a Waffle House restaurant in Gainesville last week, and investigators are hoping surveillance photos will help them find the man.
The robbery happened early in the morning on Wednesday, April 8. Around 5 a.m., the male suspect entered the restaurant on Pentee Drive off Athens Highway just east of I-985. He was dressed in a trench coat and wore a mask covering most of his face.
The Gainesville Police Department said the suspect brandished a weapon at the employee, but no one was hurt. There is no word on how much money was stolen.
A K-9 officer attempted to track the suspect shortly after the hold-up, but had no luck tracking him down.
Investigators are asking anyone who recognizes the man in the surveillance photos to call dispatch at 770-534-5252 or email Investigator Raper at [email protected]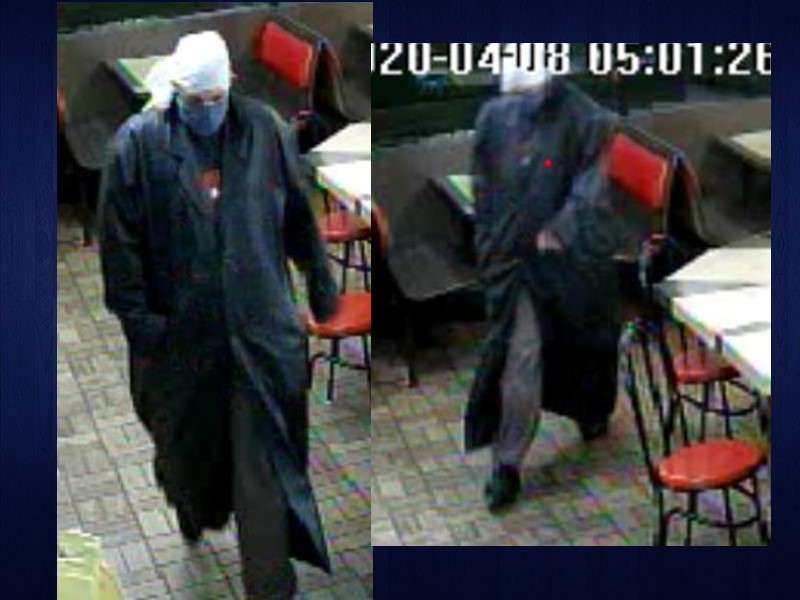 http://accesswdun.com/article/2020/4/895253/gainesville-police-department-releases-photos-of-suspected-waffle-house-robber