Rod Roberts topped the Limited Late Model field to score the victory on Saturday night at Georgia's Winder-Barrow Speedway.
The Jefferson, Georgia racer held off Lance Finn to take the win on the ¼-mile clay raceway. Tyler Wood rounded out the podium.
In other action, Nick Sellers took the win in the Hobby 602 feature, with James Cason in second, Josh Lewis in third, Randy Jackson in fourth, and John Martin in fifth.
Ronnie Poole was first under the checkered flag to win the Modified Street feature. Jeffery Lampp followed in second, with John Anderson in third, Quik McCannon in fourth, and B.J. Franklin in fifth.
Ronnie Poole edged out Mark Chancey to record the Stock 8 feture victory, with Mark Chancey, Trip Sexton, Zack Stewart, and Keith Guy rounding out the top five.
Nicholas Fulcher crossed the finish line ahead of Allen Cantrell to take the Stock 4A win. Arron Cronic followed in third, with Russell Shore in fourth, and Brian Shaw in fifth.
Mason Peppers scored the victory in the Stock 4B, with Mark Proctor second, Scott Barner third, Gerald Silvious fourth, and Nicole Proctor fifth.
Mike Webb was the winner in the Front Wheel Drive feature, followed by William Earnest in second, and Thomas Smith in third.
Winder-Barrow Speedway returns to action on Saturday, May 27. For more information, visit WinderBarrowSpeedway.com.
Winder-Barrow Speedway – Winder, GA
Race Results – May 20, 2023
Limited Late Models
1. 44 Rod Roberts
2. 99 Lance Finn
3. 72 Tyler Wood
4. 85 Logan Stinchcomb-DNF
5. 1k Ken Lampp-DNF
Hobby 602
1. 71 Nick Sellers
2. 105 James Cason
3. 99 Josh Lewis
4. 17 Randy Jackson
5. 52 John Martin
Modified Street
1. 99 Ronnie Poole
2. 2 Jeffery Lampp
3. 7 John Anderson
4. 36 Quik McCannon
5. 66 B.J. Franklin
Stock 8
1. 55 Ronnie Poole
2. 20 Mark Chancey
3. 69 Trip Sexton
4. 9 Zack Stewart
5. 26 Keith Guy
6. 7 Trey Pilgrim
7. 45 Randy Massey
8. 44 Chase Chancey
9. 77 Chris Rauser
10. 33 T.J. Edwards-DNF
Stock 4A
1. 56 Nicholas Fulcher
2. 3 Allen Cantrell
3. 28c Arron Cronic
4. 57 Russell Shore
5. 28 Brian Shaw
6. 02 Justin Taylor-DNF
Stock 4B
1. 22 Mason Peppers
2. 2 Mark Proctor
3. 17 Scott Barner
4. 2A Gerald Silvious
5. 34 Nicole Proctor
6. 37 David Cox
7. 42 Adam Jones
8. 3 Billy McElvery
9. 66 Drew Campbell
10. 19 Justyn Jacobs-DNF
11. 68 T.J. Hooper-DNF
12. 50 Shawn McIntyre-DNF
FWD
1. 15 Mike Webb
2. 11 William Earnest
3. 57 Thomas Smith
DQ: 58 Eddie Segars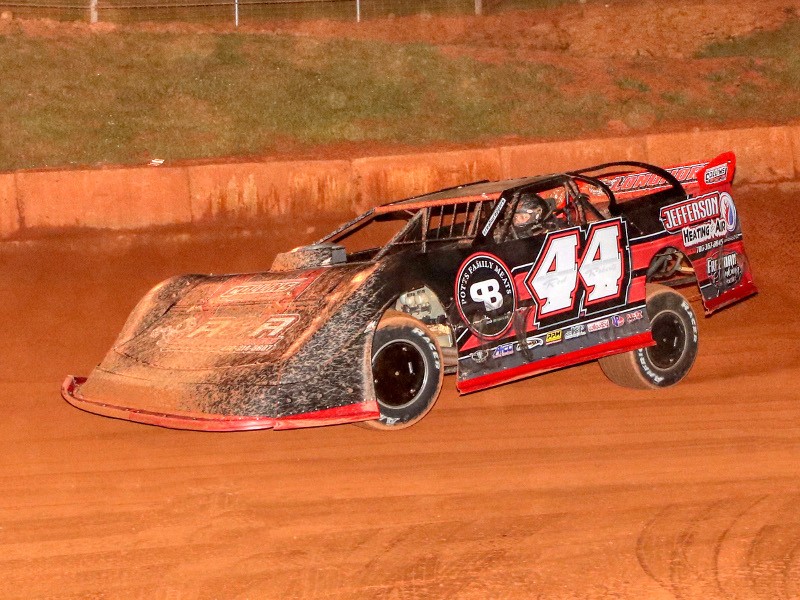 http://accesswdun.com/article/2023/5/1185480/roberts-races-to-winder-barrow-limited-late-model-win