OAKWOOD, Ga. — North Hall and West Hall put the finishing touches on their spring practices on Friday, scrimmaging at West Hall Stadium.
And while both coaches -- Sean Pender for North Hall and Krofton Montgomery for West Hall -- were excited about the competition, both were also hoping to see growth and improvement from young rosters.
"We had a great friendly competition and both teams played hard," Pender said afterward. "We're just out here trying to get better and I think both teams got better tonight."
"It just feels good to get out here and play games," Montgomery said. "We had quite a lot of freshmen and sophomores last year, and we're still predominantly young. But man, just seeing them grow and seeing them compete. It just feels completely different right now."
Both teams are coming off tough 2022 campaigns that did not see either make the playoffs. But both coaches are hoping that after solid offseason work, the development is there to make runs at the postseason in 2023.
"Effort, attitude, and toughness. I think all three phases are very important," Pender said. "We're talking about a positive attitude, moving forward, trying to find solutions. And then when it comes to toughness, we're talking about mental, physical, and spiritual toughness. We're still learning how to compete, learning how to get adjusted to the style of play that we play."
Montgomery said they are starting to see the fruition of several key offseason changes.
"Last year, it was rough. We weren't very good; we were young, we had trouble moving the ball. But we've changed what we're doing schematically offensively and I really like what we're doing," he said. "I feel like we can have a different ball club. I'm leaving spring feeling 100 times better than I did 365 days ago."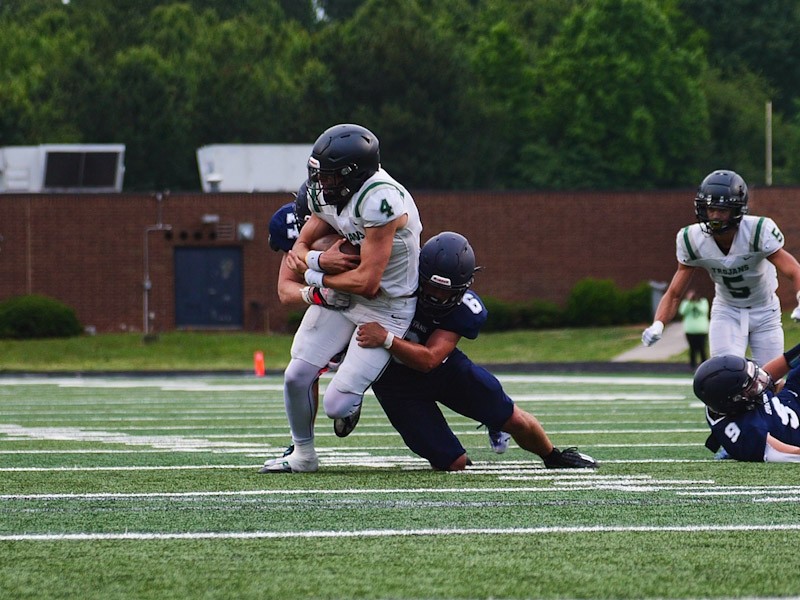 http://accesswdun.com/article/2023/5/1184719/football-nhall-whall-wrap-up-spring-with-spirited-scrimmage