The Barrow County Sheriff's Office is warning citizens about a scam involving fake tax payment demands.
Sheriff's Office officials said Friday they were recently contacted by a resident who said they were mailed a document demanding payment on an overdue debt. The document claims to be from the "Tax Processing Unit" of the "Internal Processing Service."
Officials said they looked into the document and determined it was most likely a scam. They warn anyone who receives a similar suspicious document not to contact the number listed, but to instead contact their local tax office to verify their status.
The full image of the suspicious document can be found on the sheriff's office's Facebook page.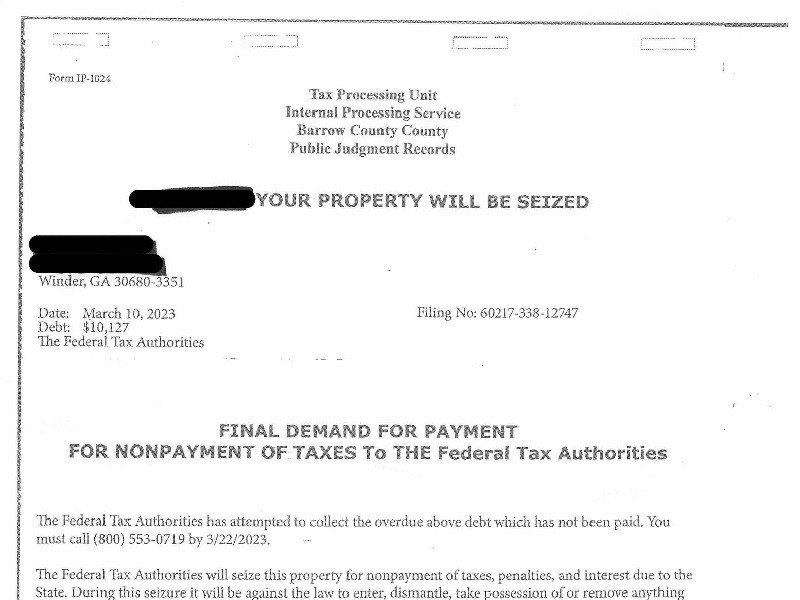 http://accesswdun.com/article/2023/3/1173967/barrow-county-authorities-warn-of-tax-scam