GREENSBORO, N.C. — Jack Nunge blocked Terrell Burden's driving attempt at a go-ahead layup in the final seconds, and Xavier dug out of a 13-point hole against surprising Kennesaw State to escape with a 72-67 victory in the first round of the NCAA Tournament on Friday.
Souley Boum hit four clinching free throws in the final 2.6 seconds for the third-seeded Musketeers (26-9), who ran off 15 unanswered points as part of a game-ending 24-6 run. That was enough to turn away the 14th-seeded Owls (26-9) in the program's first-ever March Madness game.
Xavier moves on to face either Iowa State or Pittsburgh on Sunday in the Midwest Region.
Xavier led 68-67 when Burden — who'd been successful all day with dribble penetration — turned into the paint past Jerome Hunter and appeared to have a path to the rim. The 7-foot Nunge moved over and swatted the ball into the backboard.
Kennesaw State made just two baskets in the final 9:57 as its chances of a signature March moment slipped away painfully.
Jerome Hunter scored 24 points to lead the Musketeers, while Boum had 17. Nunge had 10 points, 11 rebounds, two steals and two blocks.
Burden and Chris Youngblood each scored 14 points to lead the Owls.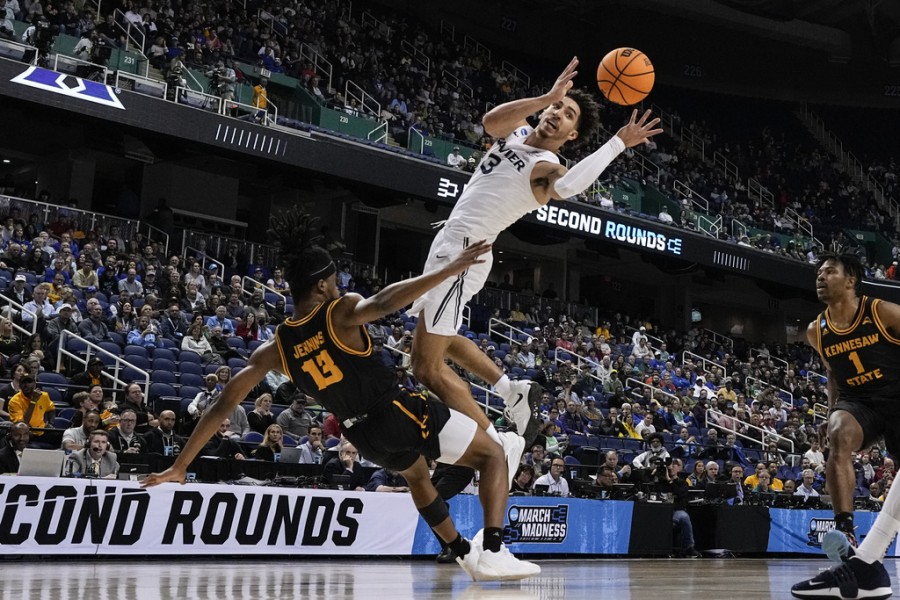 http://accesswdun.com/article/2023/3/1173895/kennesaw-state-upset-bid-falters-late-vs-xavier