A middle school in Gwinnett County is looking to improve relations between youth and law enforcement by hosting a "Cops N Kids" basketball game next week.
Summerour Middle Schools in Norcross will be hosting the event at 5:00 on Friday, March 24. There will be both boys and girls games and will be open to the public with a $3.00 entry fee.
The game is an effort of the Norcross High School cluster, with the high school's basketball team helping by serving as referees and volunteers including teachers running the concession stand and helping manage the crowd. Local and school police will be participating.
Money collected from the event will go towards Summerour Middle School's athletic department.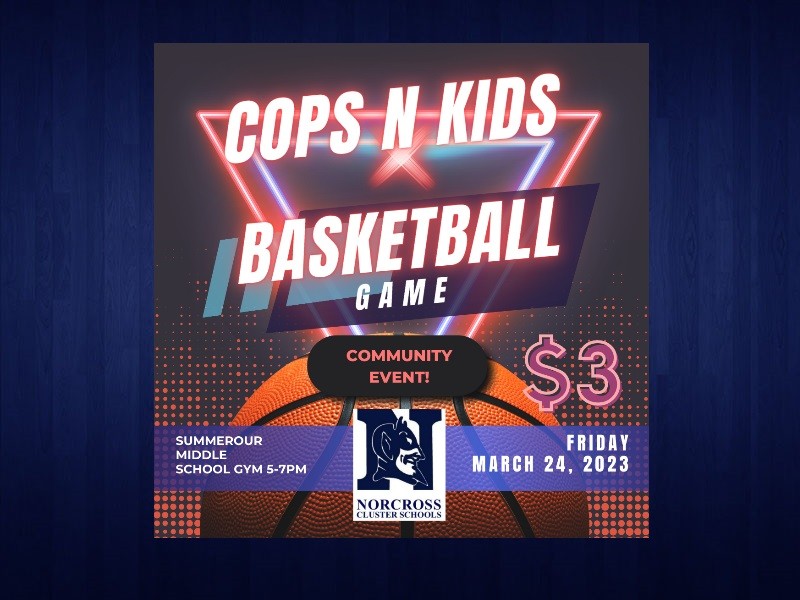 http://accesswdun.com/article/2023/3/1173855/gwinnett-county-middle-school-to-host-cops-n-kids-basketball-game