It figures to be a wet mess out on the pitch on Friday, but that won't diminish the fact that several Northeast Georgia soccer teams face some critical matches in region play.
Twenty-six of the 28 matches scheduled -- boys and girls -- involve region play on the night.
None may be bigger than when the Class 4A eighth-ranked East Hall boys (9-2, 5-1 Region 8-4A) travel to Chestatee to take on the fourth-ranked War Eagles (10-3, 6-2 Region 8-4A) as both teams look to stay in the top four in a brutal region. The Vikings sit third behind No. 1 Johnson (11-0, 5-0 Region 8-4A) and No. 7 North Oconee (6-2, 5-0 Region 8-4A), while the War Eagles currently sit in fifth place after a loss to Johnson on Tuesday.
On the girls side, Class 5A 10th-ranked Flowery Branch (9-2, 2-1 Region 8-5A) heads to No. 3 Loganville (10-0-1, 4-0 Region 8-4A). The Lady Falcons, however, already have a loss to No. 9 Jefferson (6-1-1, 2-1 Region 8-4A) in region play and need a win to try and climb back into the top two in the region.
There are several key matchups on the night that could help clear the picture in several regions on both the boys and girls sides.
(Check below for the full schedule of soccer matches on Friday.)
---
HIGH SCHOOL SOCCER SCHEDULE
Friday, March 17
(All matches start at 5:30 p.m. with girls unless otherwise noted)
Banks County at Union County, 6 p.m.*
Cherokee Bluff at Johnson (Copa 985)
East Forsyth at Pinecrest Academy, 5 p.m.
East Hall at Chestatee (Copa 985)*
Flowery Branch at Loganville, 6 p.m.*
Gilmer at White County*
Jackson County at North Forsyth*
Lanier at Habersham Central, 6 p.m.*
Lumpkin County at West Hall, 6 p.m.*
Mountain View at Buford, 6 p.m.*
Pickens at Dawson County, 5 p.m.*
Rabun County at Commerce*
Towns County at Lake Oconee Academy*
Walnut Grove at Jefferson, 6 p.m.*
(* -- denotes region contest)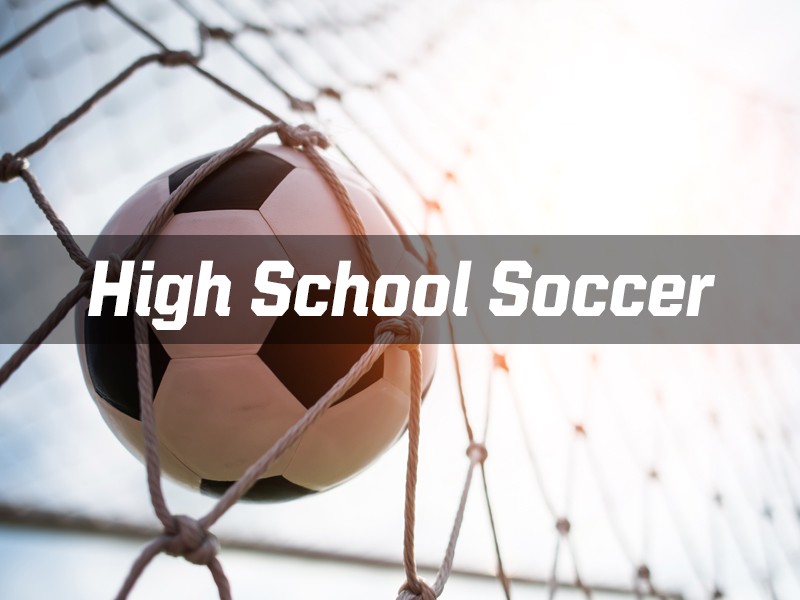 http://accesswdun.com/article/2023/3/1173847/soccer-pair-of-battles-of-ranked-teams-highlight-busy-friday-night