FLOWERY BRANCH, Ga. — The Flowery Branch boys basketball program has jumped on the coaching carousel.
Jay Burney has stepped down as head coach of the Falcons, making it the 10th Northeast Georgia program to currently have or have filled vacancies.
Flowery Branch athletic director Jimmy Lawler confirmed the news on Wednesday via email.
"Jay Burney is a fine man and an outstanding basketball coach," Lawler said. "We appreciate what he has done for our program over the last four years."
Burney said, in a phone interview Wednesday afternoon, that he has enjoyed his time at Flowery Branch, but it was time to take a step back.
"I appreciate Flowery Branch," he said. "It's been a good place for my kids and my family, but right now, I've gotta take a step back and see what the future holds for me."
In recent hirings around the area, Gainesville hired Charlemagne Gibbons to take over the boys program. Lakeview Academy tabbed former Buford coach Benjie Wood as the next boys coach and Ken Huffman as the girls coach. Jackson County filled its boys opening with Joel Locoeuvre, while Commerce hired Kevin Furtado as its next girls coach.
Branch is now the fifth area program to currently have openings. The Falcons join East Forsyth girls, Lumpkin County girls, Lumpkin County boys and Buford boys, now hunting new head coaches.
Burney came to Flowery Branch from Boaz High School in Alabama, where his team finished in April 2019.
Burney was 30-67 in his four seasons at the helm of the Falcons.
Lawler said a search for a new coach will begin immediately.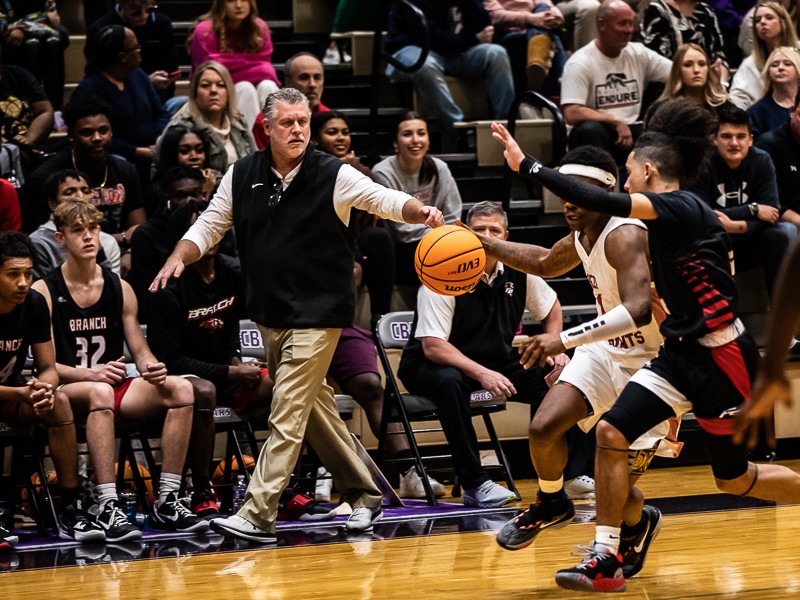 http://accesswdun.com/article/2023/3/1173474/boys-basketball