Gainesville-area residents looking to buy, sell or trade on an e-commerce platform like OfferUp, Facebook Marketplace or Craigslist can carry out their local transactions safely at the Gainesville Police Department's e-commerce trading area.
The safe trading area at the agency's headquarters at 701 Queen City Parkway in Gainesville has been available since 2015 but is getting new recognition in the wake of more e-commerce transactions. Citizens looking to use the trading area will see it marked with a sign on a light post in the agency's parking lot.
Sgt. Jessica Van with the Gainesville Police Department said the area is under constant video surveillance and is well-lit. Citizens can also utilize the agency's lobby for local transactions. The trading area is registered as a safe trade spot through OfferUp.
Van said the community should follow several tips when looking to make a local purchase, sale or trade.
"Some of the issues we have with fraud, the people don't actually meet in person," Van said. "We've had a lot of issues where people will try to make a transaction and pay a person before even actually meeting them in person. People that are trying to commit crimes, they generally don't want to be identified, so meeting in person is one of the things they try to avoid."
Van also said you should be cautious if a deal seems too good to be true. Also, she recommended never giving away personal information over the internet or phone.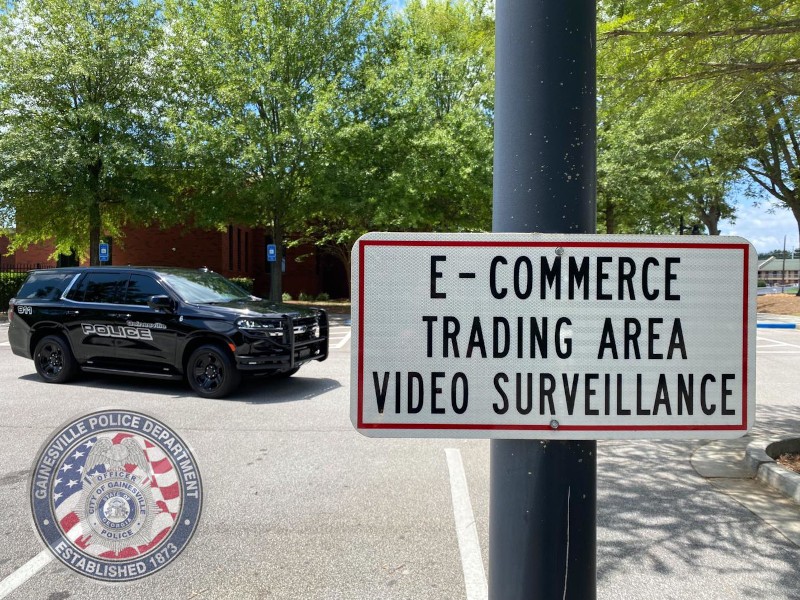 http://accesswdun.com/article/2022/9/1133347/gainesville-police-encourage-public-to-use-e-commerce-trading-area