The Flowery Branch City Council voted Thursday night to approve funding for a K9 program at the city police department, bringing back a long-dormant portion of the agency.
The Flowery Branch Police Department requested $20,000 to restart the program, which the council unanimously approved.
The agency first adopted a K9 program in 2008 and was active for about four years. It has been dormant ever since.
Chief Chris Hulsey said it was the perfect time to restart the program, following several recent law enforcement trends.
"In the last several years, we've had a lot of missing persons," Hulsey said. "Elderly, with dementia, Alzheimer's... and a canine is a good resource to have to try to find these elderly people. We've seen an uptick of suspects fleeing from us on foot, so that's another good thing to have a tracking dog available. And also, I think it's a good PR tool. Everybody loves dogs."
The Georga K9 Foundation is assisting with the program through a $10,000 donation.
The police department is acquiring the K9 from Southern Coast K9, Inc. K9 Jini is a one-year-old German Shephard, and she will be trained in narcotics and tracking.
Hulsey said they hope to have K9 Jini in Flowery Branch by the week of Sept. 12.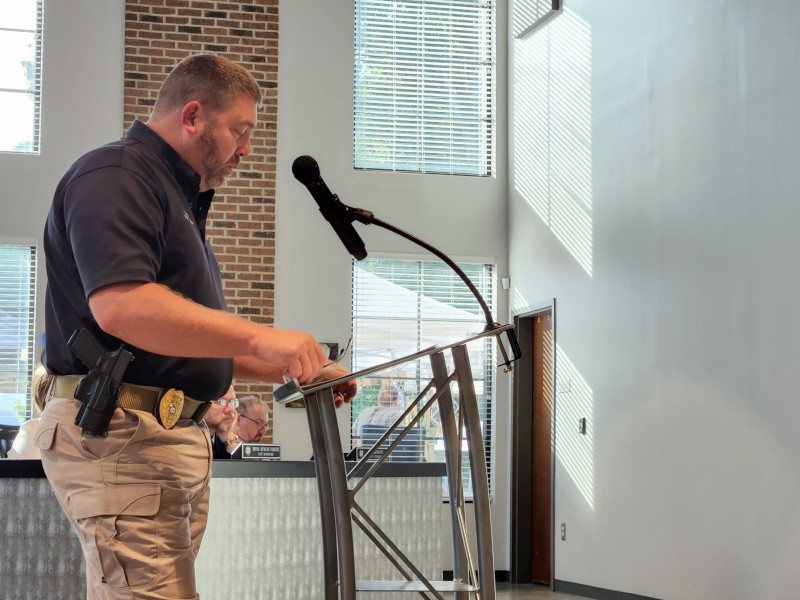 http://accesswdun.com/article/2022/8/1122325/flowery-branch-city-council-approves-funding-for-k9-program-1