After a few near misses this season, Justin Sorrow made his first trip to Anderson Motor Speedway's victory lane on Friday night.
After starting in the fifth position, Sorrow worked his way to the lead in the Limited Late Model feature at the 3/8-mile asphalt raceway in Williamston, South Carolina.
Sorrow, who hails from Belton, South Carolina, beat out Archie Adams for the victory. Ashton Higgins followed in third, with Chad Bishop in fourth, and Austin Somero in fifth.
Jock White, R.A. Brown, Ralph Carnes, Nick Thunder, and Austin Northcutt rounded out the top 10.
In other action, Riley Gentry took the win in the BM Modifieds feature, with Chuck Mitchell in second, Scott Robinson in third, Jamie Winslett in fourth, and Rodger Gentry in fifth.
David Darnell continued his dominance in the Mini Stock division, as he recorded his fifth feature win of the season. Chad Campbell followed in second, with Bobby Brock in third, Tim Greet in fourth, and Jeff Turner in fifth.
Mitchell Thompson topped the US Legends feature. Cory Parham, Scott Wessel, Damon Burdette, and Zack Alexander rounded out the top five.
Rob Horton scored the victory in the Pure Stocks feature, with Danny Gilbert second, Mark Sullivan third, Michael Haney fourth, and Benji Wilson fifth.
Alyssa Kelly was the winner in the Young Guns feature, with Jordan white in second, followed by Jaylen Norris in third, and Kenzie Davis in fourth.
For more information on Anderson Motor Speedway, visit AndersonMotorSpeedway.com.
Anderson Motor Speedway – Williamston, SC
Race Results – June 10, 2022
Limited Late Models
1. 9S-Justin Sorrow
2. 17-Archie Adams
3. 9H-Ashton Higgins
4. 29B-Chad Bishop
5. 99S-Austin Somero
6. 18W-Jock White
7. 60B-R.A. Brown
8. 2C-Ralph Carnes
9. 8T-Nick Thunder
10. 29N-Austin Northcutt
11. 99H-Kenneth Headen
BM Modifieds
1. 30G-Riley Gentry
2. 20-Chuck Mitchell
3. 11R-Scott Robinson
4. 59-Jamie Winslett
5. 19G-Rodger Gentry
6. 78M-Bryan Mitchell
7. 99C-Tim Catoe
8. 3W-Nate Wimbrow
Mini Stocks
1. 28-David Darnell
2. 17-Chad Campbell
3. 10-Bobby Brock
4. 16G-Tim Greer
5. 8-Jeff Turner
6. 13-Chris Whitfield
7. 7-Ryan Howard
8. 6-Trevor Sanders
US Legends
1. 55T-Mitchell Thompson
2. 5P-Cory Parham
3. 33W-Scott Wessel
4. 65B-Damon Burdette
5. 124A-Zack Alexader
6. 43-Chase Plesko
7. 10-Timmy Graham
8. 02-Salvador Jimenez
9. 01F-Pruitt Flanagan
10. 7J-Brandon Johnson
Pure Stocks
1. 9H-Rob Horton
2. 34-Danny Gilbert
3. 95-Mark Sullivan
4. 83H-Michael Haney
5. 009W-Benji Wilson
6. 41-Michael Mote
7. 15-Shawn Thomson
Young Guns
1. 88K-Alyssa Kelly
2. 18W-Jordan White
3. 14N-Jaylen Norris
4. 69D-Kenzie Davis
DQ: 73B-Logan Beacham
DQ: 1K-Prestin Kelly
DQ: 23E-Camden Esco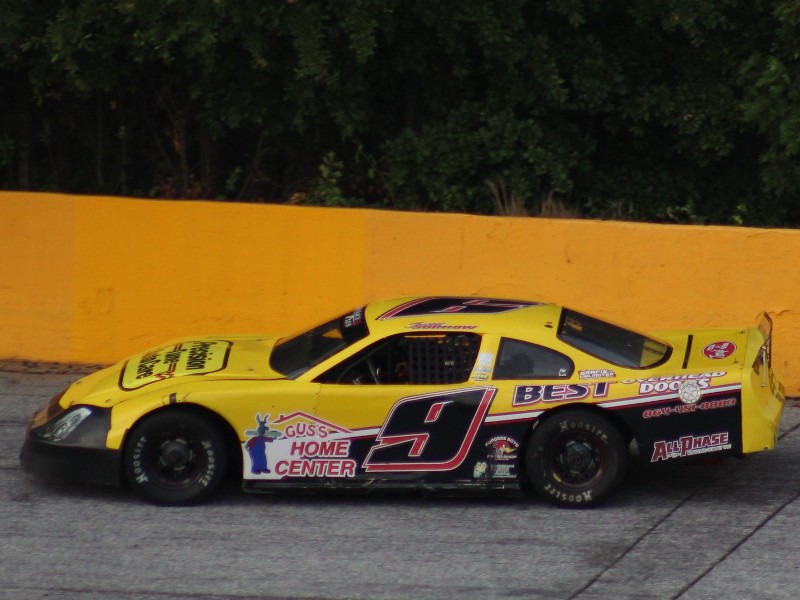 http://accesswdun.com/article/2022/6/1110088/justin-sorrow-scores-limited-late-model-win-at-anderson