Many people likely are aware of the line-of-duty death of Deputy Sheriff Lena Nicole Marshall late last year, but they may not be aware that she is the seventh officer from Jackson County to be killed in the line of duty.
Others have included Solicitor General Floyd "Fuzzy" Hoard, Deputy Cruz Thomas, Pendergrass Police Officer Christopher Ruse, Braselton Police Sgt. Todd Helcher, Sheriff Clifford Barber, and Deputy Eddie Roe Evans.
Dozens filled The Jefferson Church Tuesday night to remember and pay respect to the more than half-dozen officers from Jackson County who paid the ultimate price. City Councilman Mark Mobley, also an ordained minister talked of the importance of officers, comparing them to the biblical "watchmen on the walls".
"Oath, duty, justice, service: Those are words that are sacred to us as humans," Mobley said. "They signify the very highest and best things for a person to exemplify. And you our officers are the ones that exemplify those words as a matter of course. Why don't you do it? 'It's my job'. It's also while we're gathered here today, to remember the calling."
Jefferson Police Chief Joe Wirthman, who brought them observance to the county, provided statistics about line-of-duty deaths among officers.
"Last year, 458 police officers died in the line of duty," Wirthman said. "That's a 55% increase. 301 died from the scourge of COVID. That's a 65% increase. There were 62 firearms-related deaths. That's a 38% increase. Their ages range from 21 to 79. Their length of service 72 days to 44 years. 417 were male, 41 were female. They average two children. Texas had the largest amount of deaths: 84. There were 39 deaths here in Georgia."
Deputy Lena Marshall, 49, died November 8, three days after being shot responding to a domestic disturbance call. Marshall had been with Jackson County Sheriff's Office for almost two years, previously serving with sheriff's offices in Barrow and Habersham counties, and with police departments in Helen and Winder.
Sheriff Janis Mangum, said she has always attended the Law Enforcement Memorial Service, even before being elected sheriff. She said attending it to light memorial candles for fallen officers is never something a sheriff or chief wants to do.
"I've been in this 36 years, and the law enforcement officers they put on that uniform, and they go to work every day," Mangum said. "And they don't know if they're going to come home. You don't think about that much when you're in this business because you have that servant heart, and that's where you want to be. But when you lose one of your own, it's like, as a sheriff, it's like losing a child."
Wirthman said the Jackson County Law Enforcement Memorial Service is very personal for him,
"I've known personally nine friends who have died in the line of duty," Wirthman said. "Last year, Deputy Marshall was right near our home. My shift worked with her. We just got to keep remembering their sacrifices. Too many times people forget. And even those that want to blast us they're the first ones that want to call us. We're the ones who run into the fires and run into the bombs when they're running away."
Wirthman said he is thankful for the support of the city, including Mayor Jon Howell, who presented a proclamation for Peace Officer Week.
"I call upon all citizens of Jefferson to observe May 15 through May 21 2022, Peace Officer Week, in honor of those law enforcement officers who, through their courageous deeds have made the ultimate sacrifice in service to their community, and who have become disabled in the performance of duty," Howell said. "And let us recognize and pay respect to the survivors of our fallen heroes."
Mangum said agencies do get through the loss of an officer and proceed with the duties they are sworn to uphold.
"It was the darkest time for me as a sheriff and for our sheriff's office and my staff," Mangum said. "And the Jackson County Sheriff's Office, I don't think we'll ever be the same. But we keep going because we took that oath to serve and protect the people and enforce the laws of State of Georgia. And that's what we are going to continue to do."
Howell said unlike in big cities with liberal mayors and councils, law enforcement officers in Jefferson and Jackson County do not have to worry about defunding.
"I will tell you from the bottom of my heart, the last thing the City of Jefferson would do is not support their men and women in blue," Howell said. "And we will never, ever defund our police department. We've got your backs because you've got our backs. We love you. We support you."
At the conclusion of the service, members of the Hall County Sheriff's Office Honor Guard fired a rifle salute before the playing of Taps.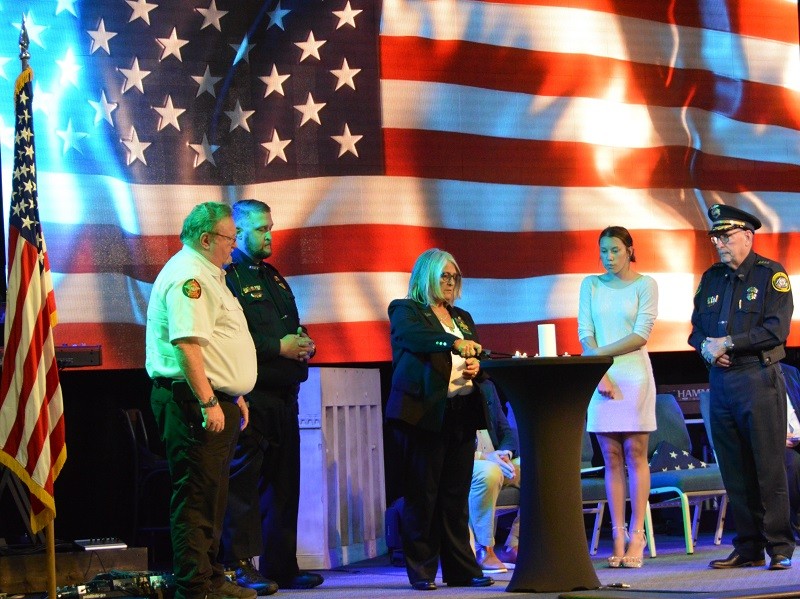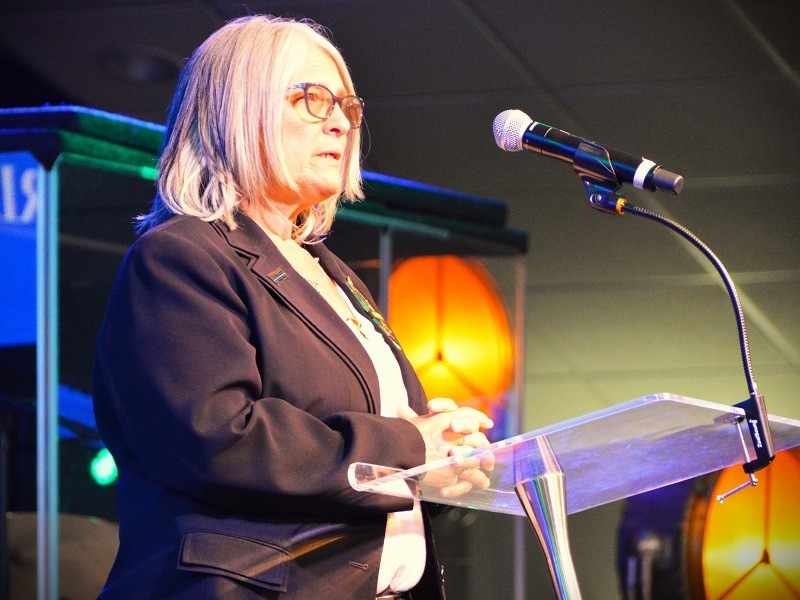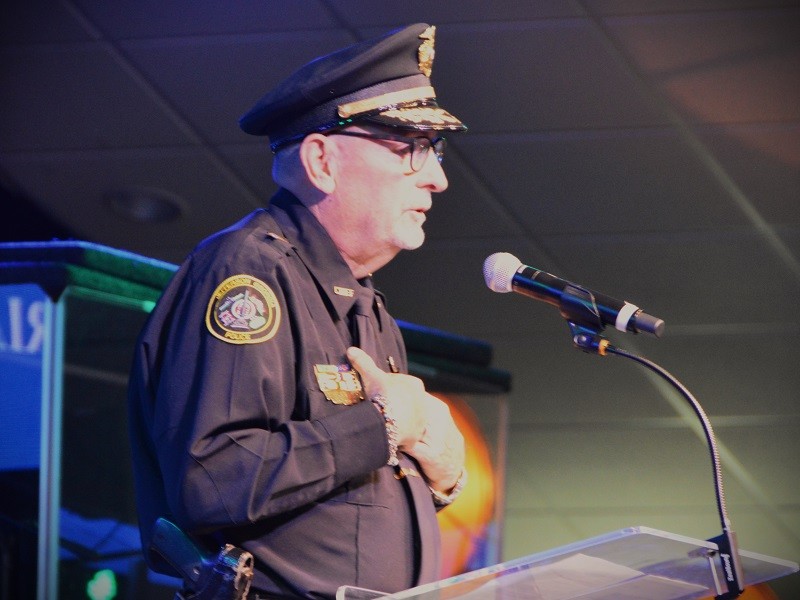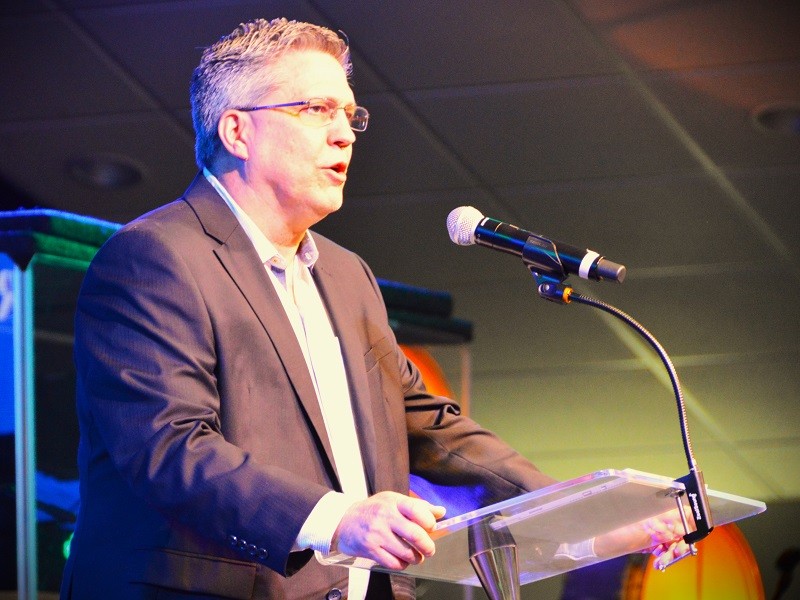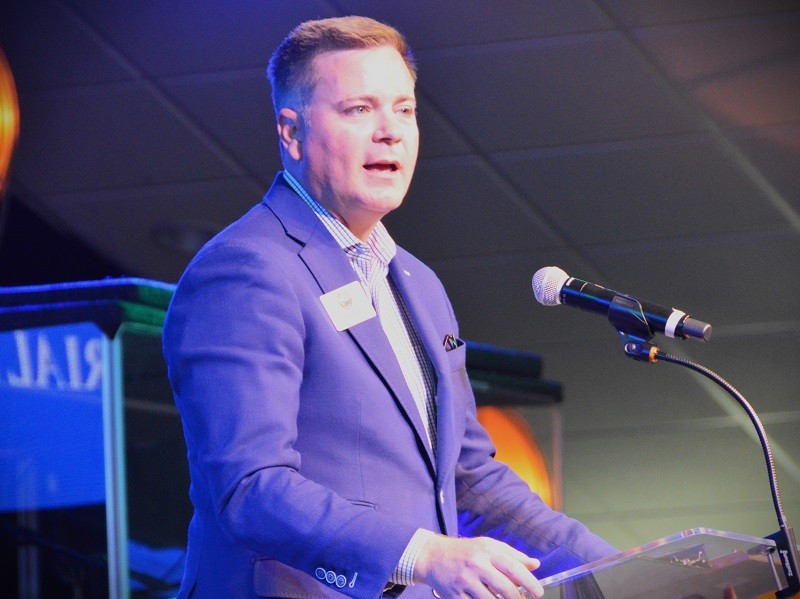 http://accesswdun.com/article/2022/5/1102187/jackson-county-pauses-to-remember-seven-fallen-local-officers-as-well-as-more-than-23000-others