This is the second of a four-part series of articles we're calling Mind Matters. Each Thursday at 5 p.m., WDUN's "Newsroom" will feature a different aspect of mental health and on Friday, an article will appear on AccessWDUN on the same topic.
As more and more students report feelings of anxiety, stress and depression, schools in Hall County and Gainesville are bringing mental health clinicians directly to campus to work with students.
Gainesville City Schools hired a mental health clinician this year and will add five more next year. Hall County schools have agreements with 14 mental health agencies to provide services to their students.
Having clinicians directly on campus is important because statistics show students are six times more likely to complete mental health treatments if they are done in a school setting.
"We have mental health clinicians from community partners who come on site for our students to receive those services," Tonya Sanders, director of The Hub at Gainesville High, a student and family center open to Hall County families. "So no longer would a parent have to check a student out and take them to a clinician for an appointment. They can actually be seen in The Hub."
Sanders said the five new clinicians being hired by the city schools will allow them to sustain the treatment model across elementary, middle and high schools.
In Hall County, the district received in grant in 2020 though Project Aware from the state of Georgia that allowed the district to reached agreement with those 14 agencies to provide clinicians when needed.
"That's helping our students to have those clinicians be a part of their team," Laura Terrell, mental health advocate Coordinator for Hall County schools and a licensed clinical social worker.
Sanders and Terrell were guests this week on WDUN's "Newsroom" as part of AccessWDUN's Mind Matters series on mental health.
Trying to remove the stigma of mental illness and helping students take control of their own mental health has been a goal of the systems for several years. But it was accelerated during the pandemic when schools were closed and students became more isolated from their friends and socializing.
"It was very evident that our students were struggling when they had that time away from us," Sanders said. "It definitely affected them with social anxiety, depression. … While the students were at home, the referrals to DFACS, and other kinds of community referrals like that decreased significantly because they were not face to face with a lot of our teachers who commonly make those referrals. Once we did come back face to face, we had a huge increase in referrals for mental health services."
On May 5, the Partnership for a Drug Free Hall hosted a Suicide Prevention Workshop at Flowery Branch High School. The event included free QPR Institute Training to provides fundamentals used to save a life in a mental health or emotional crisis. QRP stands for Question, Persuade, Refer.
Terrell said the training is important for students, who may be the first to notice a classmate in crisis.
"The great thing about that is that we can have students talk to each other," she said. "They do sometimes talk to a trusted adult, but they are talking to each other. … So we put those things in place where students are able to do things with what we are teaching them, youth mental health, first aid, signs of suicide. They now know more about mental health and know when to actually help a friend. And when they can, they really need to tap into an adult and get some extra help as well."
Both women said it's important for family and friends to look for signs of a possible mental health issue. Although it's normal to feel periods of stress and anxiety, when those problems extend a couple of weeks or more, there is likely a problem.
"The main thing to look for is changes in normal behavior," Sanders said.
Those signs could include:
A student whose grades have drastically dropped.
More absences.
Less participation in class and activities.
A decline in personal hygiene.
Extended periods of sadness or loneliness.
Isolating from family and friends.
Making plans for to give away personal objects or things that are of value to them.
Terrell said both systems in place also to train their adults in the building of the signs to look for.
Sanders added, "For students, it may be a conversation with a friend and reaching out to that friend and talking through some of those feelings. It may be time to tap into that adult or to seek additional professional services for that young adult, or someone who's trained in the area."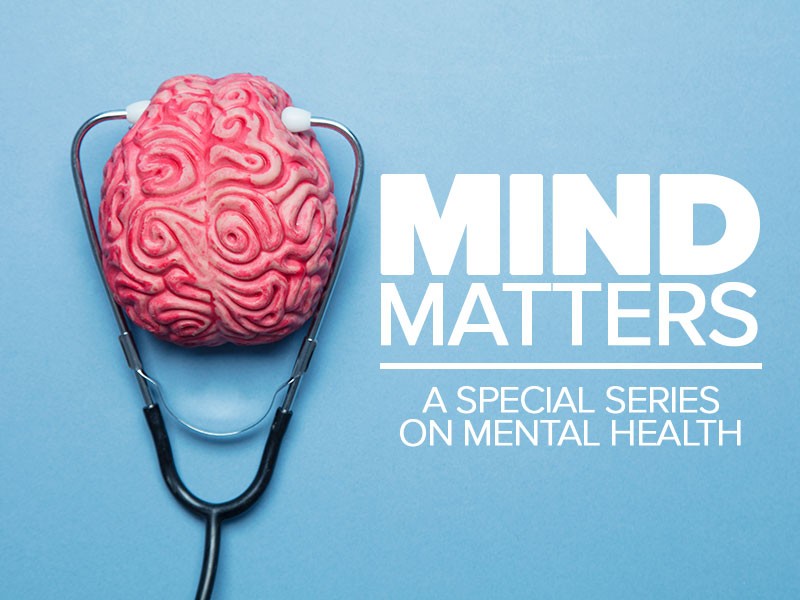 http://accesswdun.com/article/2022/5/1102162/mind-matters-schools-ramp-up-help-for-students