GAINESVILLE — Findlay and Limestone University will play the NCAA Division II Women's Golf Championships on Saturday at the Chattahoochee Golf Course.
Findlay, the No. 8 seed, completed its upset ways in the semifinals knocking off Barry University 4-1. That came after the Oilers bounced No. 1 seed Dallas Baptist 3-2 in the quarterfinals.
Limestone University beat No. 2 Anderson (S.C.) 3-1-1 rallying from an early deficit in the semifinals.
The finals are set for Saturday at 9 a.m.
QUARTERFINAL ROUND
Findlay pulled the biggest upset of the tournament with its win over the Patriots. It was a shocking outcome considering that the Oilers did not qualify for the eight-team field until the final hole during Thursday's individual play.
Anderson, the No. 2 seed, held off Lynn 3-2 while Limestone, the No. 3 seed, whipped West Texas A&M 4-1. Barry University beat No. 4 seed Lee University 3-1-1 to advance.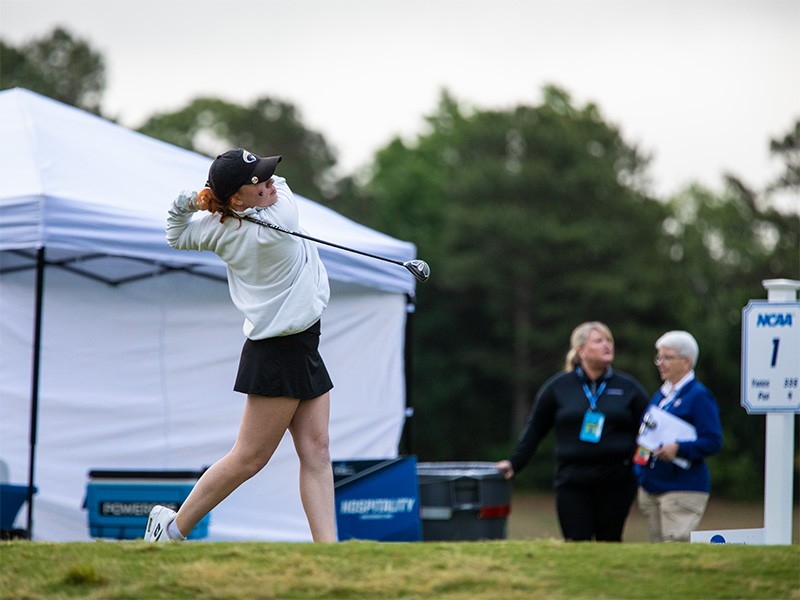 http://accesswdun.com/article/2022/5/1102146/ncaa-d2-womens-golf-no-1-dallas-baptist-knocked-out-quarters