COMMERCE — For the first time since 1996, the Commerce baseball team is headed to the Class A Public Final Four.
The Tigers rallied for an 8-5 win over Emanuel County Institute on Wednesday in Game 3 of the two teams' Class A Public quarterfinal series at Gordon Field.
The win gave Commerce (26-12) a 2-1 series win, winning the final two games after falling down 1-0 in the series.
The Tigers now will move to play defending Class A Public state champion Metter in the semifinals beginning on Monday in Metter.
In the deciding third game, Commerce played long ball. The Tigers scored three runs in each of the fourth and fifth innings, including a two-run home run from Bryton Purcell in the fifth to break a 5-5 tie and give the Tigers the lead for good.
In the fourth, Coy Argo smashed a three-run home run to tie the game at 5. Commerce took a quick 2-0 in the first on a two-run blast from Hampton Hutto.
But ECI (19-12) scored three runs in the second and single runs each in the third and fourth for a 5-2 lead.
Argo started and went 2 1/3 innings allowing four runs on four hits. Nate Rainey eventually got the win pitching the final three innings surrendering just one hit and two walks.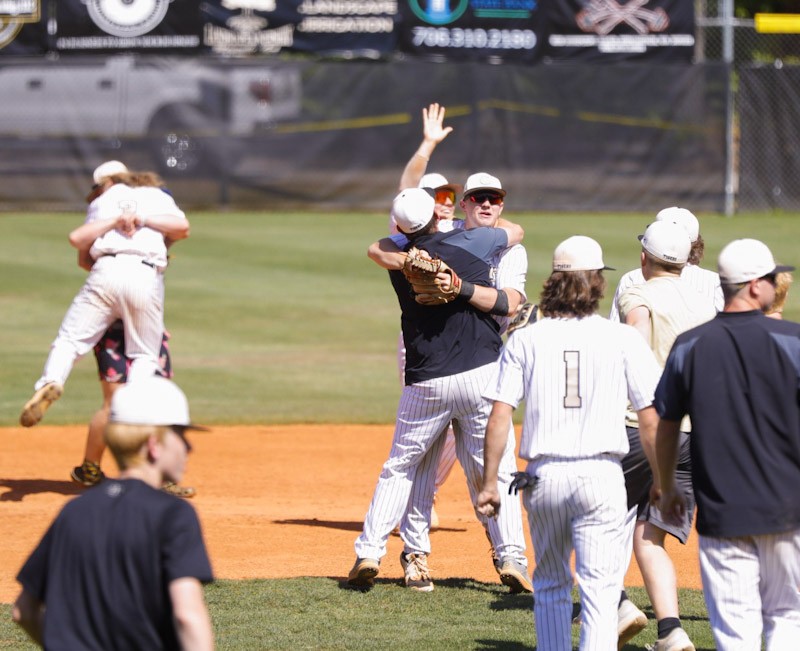 http://accesswdun.com/article/2022/5/1101611/baseball-playoffs-commerce-into-1st-final-4-since-1996