POWDER SPRINGS — Johnson boys soccer coach Frank Zamora is not shy about his intentions for the Knights program.
"We're blessed with a lot of talent at Johnson and we've talked about establishing a dynasty here," Zamora said. "I feel like we're really headed in the right direction."
After Thursday's come-from-behind, 4-2 win over St. Pius in the Class 5A state championship match, the Knights appear on their way.
It was their second 5A title in five seasons and their fifth championship match overall since 2014. It also avenged a gut-wrenching 2-1 loss to McIntosh in the 2021 title match on the very same field.
"We talked last year after that game about working hard and getting back to this spot and finishing it," Zamora said. "These guys are like a family. They don't ever quit on each other and I think you saw that again tonight."
The match was tied at 1 at the break, and it looked like the two teams were bound for overtime after a physical 25 minutes into the second half. St. Pius, however, took a 2-1 lead on a penalty kick by Jackson McMonagle with just 14:52 left.
And with that goal, the Golden Lions fell right into the Knights trap.
Almost on cue, the Johnson offense responded as Daniel Trujillo answered 55 seconds later to tie the match at 2 with 13:57 left. Just over two minutes after that, Kevin Castillo took a perfect feed from Jorge Sandoval and reclaimed the lead for the Knights for good with a beautiful left-footed blast in the low right corner past diving St. Pius keeper Phillip Eidson.
"This group doesn't fold under pressure. It just came to me and I was able to get it by (the keeper). Just a great feeling," Castillo said.
Sandoval, the Knights emotional leader and leading scorer, put the finishing touches on the comeback and the state title. He serpentined through the Pius defense and beat an out-of-position Eidson with 45 seconds left to seal it.
"It was scary when we got behind, but the plan was to keep moving the ball and put pressure on them," Sandoval said. "I was tired, but we got the goal to tie it and then another and we just kept going."
The Knights came out putting pressure on the Golden Lions almost from the opening kickoff. They had the first serious scoring threat dropping a ball into the box. But Eidson made two point-blank saves against both Sandoval and Ramon Aguilar in a 10-second span in the 7th minute.
Eidson denied Sandoval a second time six minutes later on a blast from inside 5-yards as the Knights dominated the possession early. In the 16th minute, the Knights finally broke through.
Eidson attempted a punch-out save on a long Johnson direct kick. But it hit the underside of the crossbar and landed at the feet of Angel Sagrero, who smoked it past a prone Eidson for a 1-0 lead.
St. Pius, however, picked up the pace after that and cashed in on a set play on its first shot on goal. A Johnson foul resulted in a direct kick from 35-yards out, with Carter Dixon heading in an arcing ball from McMonagle to tie the game at 1 in the 24th minute.
The next 10 minutes was a midfield battle before the offenses again found some traction.
Johnson pushed inside the box and got a 25-yard blast from Sagrero. St. Pius got two shots off another direct kick in the 34th minute and the Knights just missed a header in the 36th minute. They missed another golden chance in the 39th minute when David Arteaga just missed wide-left on a left-footed shot from 10 yards out.
It eventually went to the half tied at 1.
Sandoval, just a junior, agreed with his coach that the Knights may be ready to lay a claim as not just one of the state's perennial powers, but in the country. They opened the season's first national United Soccer Coaches poll in March as a top 5 team.
"There is no doubt in my mind that we're one of the best teams in the nation," Sandoval said. "We beat powerhouse Dalton [No. 2 in the nation at the time], we beat Woodward (Academy). I think this is just the beginning for Johnson soccer. I'm proud to be a part of it."
NOTES: The only blemish on the night for the Knights was an ugly injury to Jalil Chavez. The freshman defender was part of a three-way, mid-air collision early in the second half. His head and a St. Pius player's head collided and both went down in a heap. Chavez, who was consicous and moving the entire time, sustained a deep gash wound on his head, and after a 30-minute wait for medical personnel to arrive, he was transported to a local hospital.
"It was a bad cut and they took him mainly just for observation and stitches," Zamora said. "We'll have to check on him later and give him his title and everything else. He was a big part of our team all season."
"That was scary and we were praying for him," Sandoval said. "We knew we had to win this for him. He's one of our brothers and we stick together."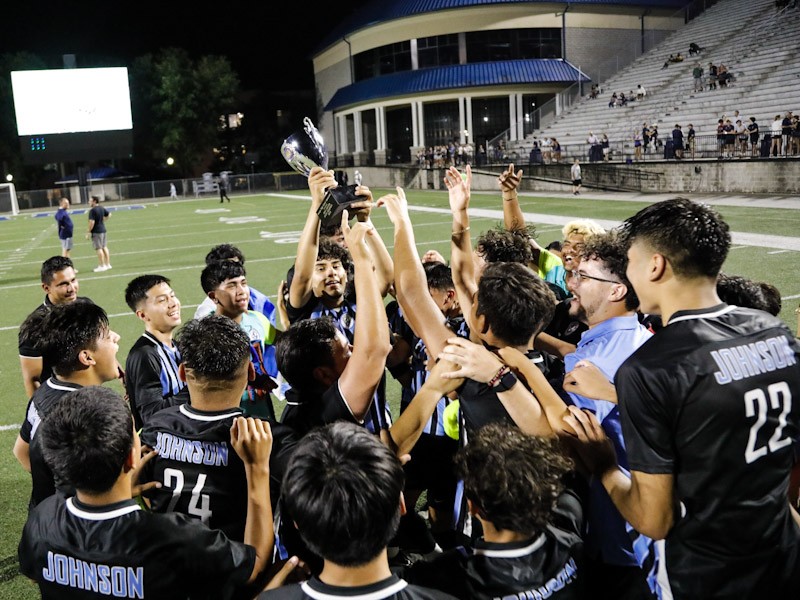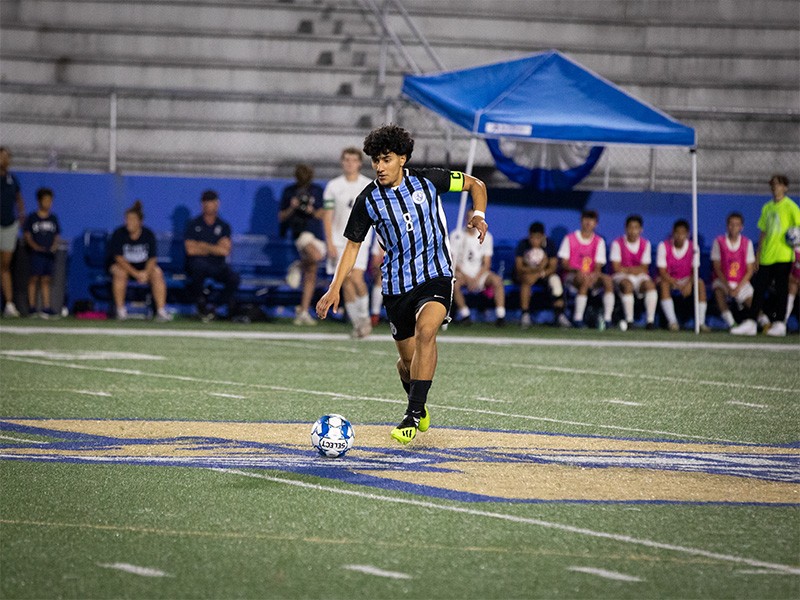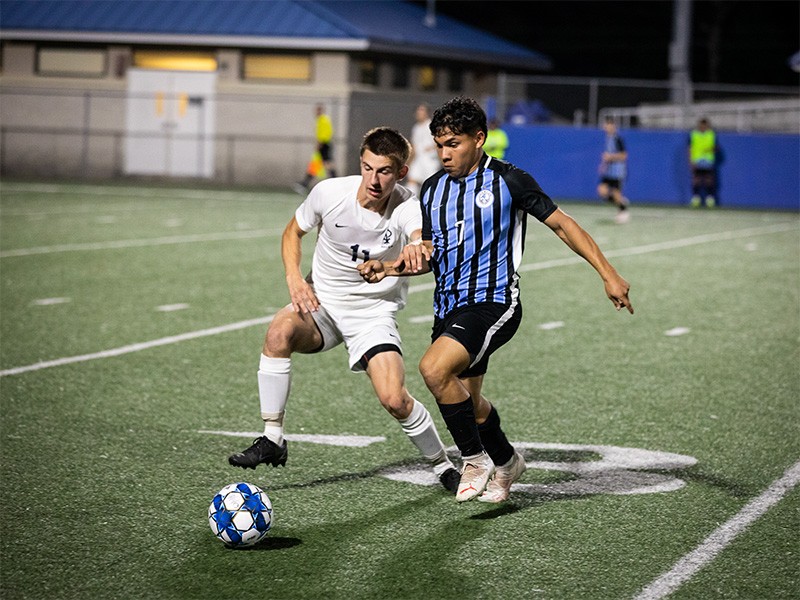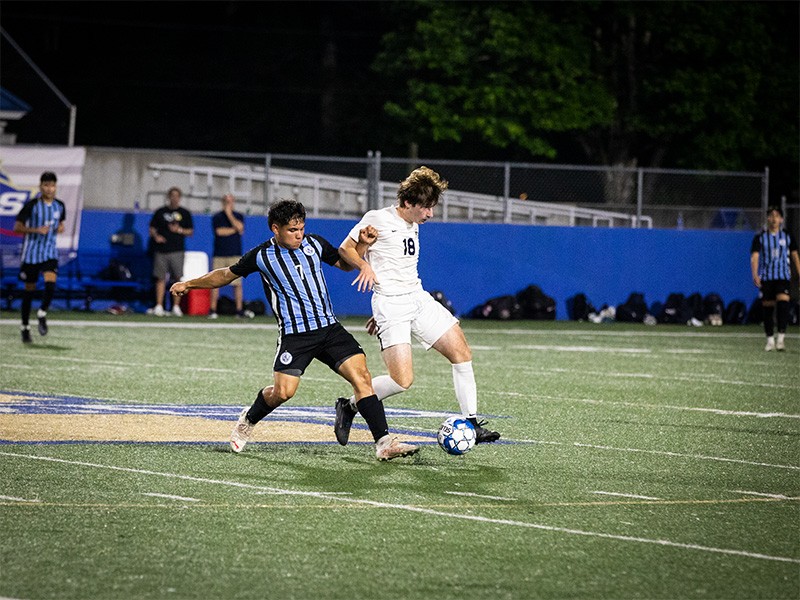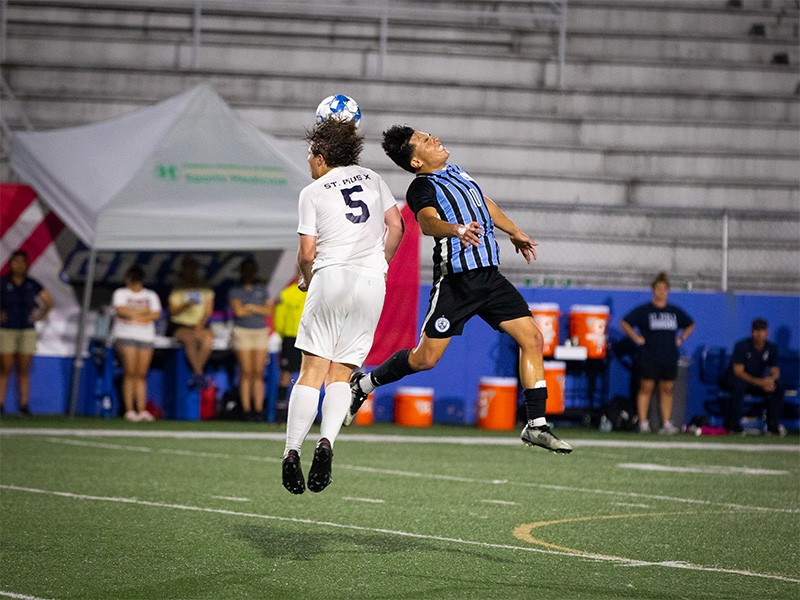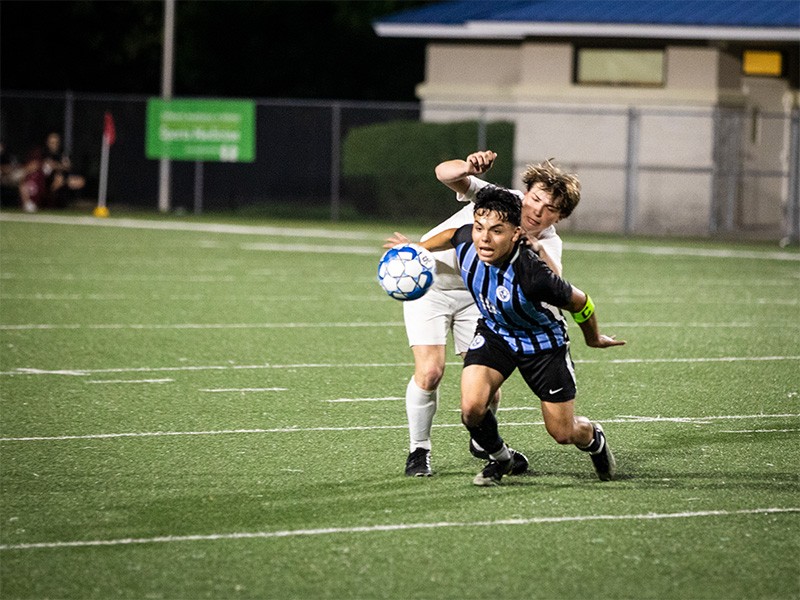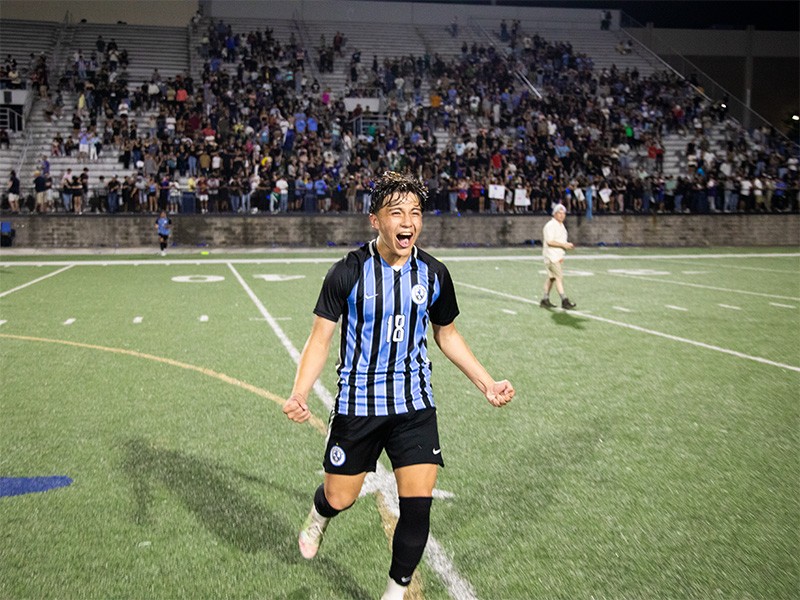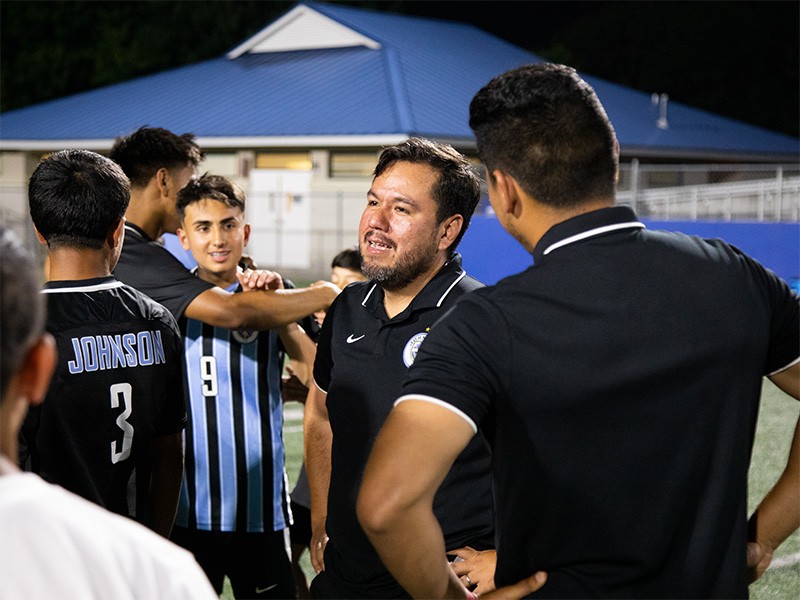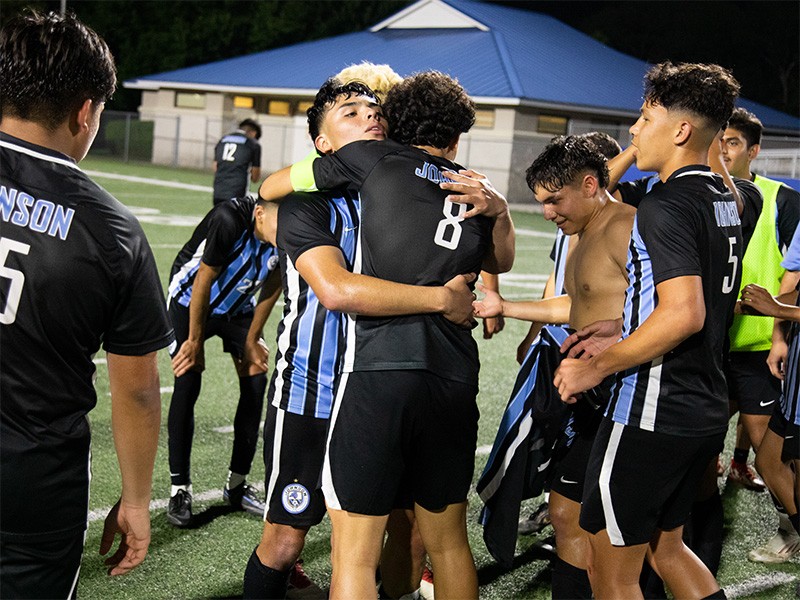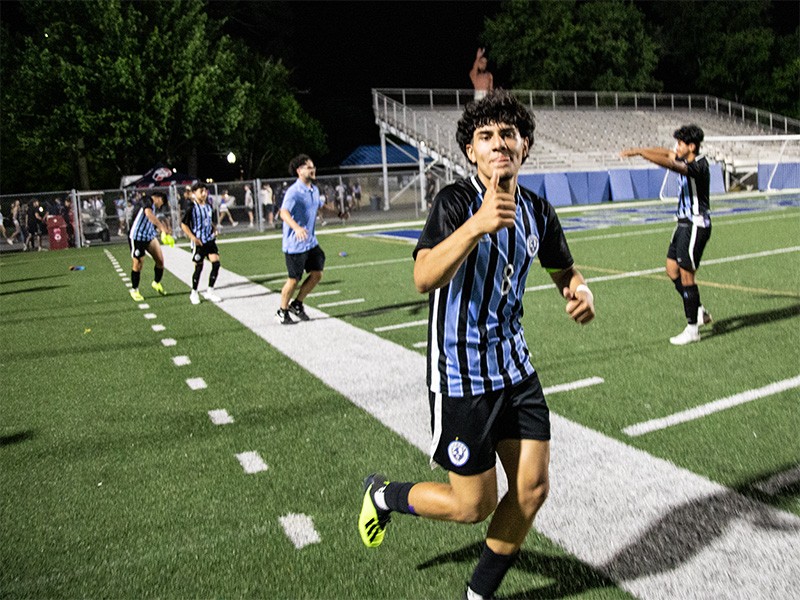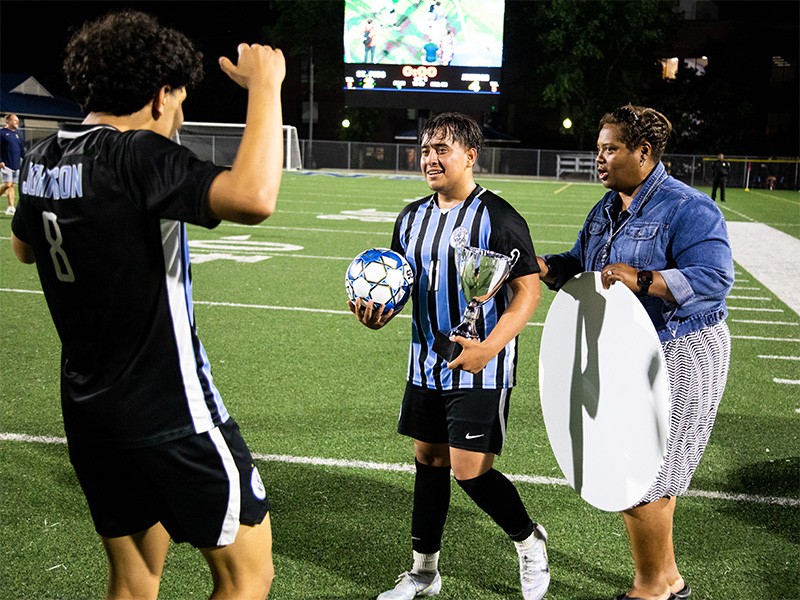 http://accesswdun.com/article/2022/5/1099970/state-finals-class-5a-johnson-boys