Coming into Friday night's Limited Late Model race at Anderson Motor Speedway, Archie Adams had finished no better than fifth in 2022.
When the checkered flag flew, Adams had his first win of the season at the Williamston, South Carolina 3/8-mile paved raceway.
Adams, from Fountain Inn, South Carolina, started the night in second, and beat out third place starter Austin Somero to take home the victory.
Justin Sorrow finished in third, with Ashton Higgins in fourth and pole sitter Ralph Carnes in fifth.
Austin Northcutt, Jock White, Kenneth Headen, John Gallman, and R.A. Brown rounded out the top 10.
In other action, Jason McDowell took the win in the BM Modifieds feature. Chuck Mitchell followed in second, with Rodger Gentry in third, Scott Robinson in fourth, and Nat Wimbrow in fifth.
David Darnell scored his third straight Mini Stocks feature victory, with B.J. Thrasher in second, Ryan Howard in third, Chad Campbell in fourth, and Chris Whitfield in fifth.
Mitchell Thompson also made his third consecutive trip to victory lane with a win in the US Legends feature. John Harrison, Salvador Jimenez, Timmy Graham, and Zack Alexander rounded out the top five.
Danny Gilbert was the winner in the Pure Stock feature, beating out Shawn Thomson for the win. Mark Sullivan finished third, with Georgia Call fourth, and Andrew Cordell fifth.
Tommy Davis topped the Front Wheel Drive field to score the feature win. Joshua Thomason followed in second, with Allen Porter in third, Scott Parker in fourth, and Robert Hall in fifth.
Racing action returns to Anderson Motor Speedway on Friday, May 20. Visit AndersonMotorSpeedway.com for more information.
Anderson Motor Speedway – Williamston, SC
Race Results – April 29, 2022
Limited Late Models
1. 17-Archie Adams
2. 99S-Austin Somero
3. 9S-Justin Sorrow
4. 9H-Ashton Higgins
5. 2C-Ralph Carnes
6. 29N-Austin Northcutt
7. 18W-Jock White
8. 99H-Kenneth Headen
9. 81-John Gallman
10. 60B-R.A. Brown
11. 8T-Nick Thunder
BM Modifieds
1. 30M-Jason McDowell
2. 20-Chuck Mitchell
3. 19G-Rodger Gentry
4. 11R-Scott Robinson
5. 3W-Nate Wimbrow
6. 99C-Tim Catoe
7. 7H-Kaden Howard
8. 69D-Crash Dockery
Mini Stocks
1. 28-David Darnell
2. 19-B.J. Thrasher
3. 7-Ryan Howard
4. 17-Chad Campbell
5. 13-Chris Whitfield
6. 16G-Tim Greer
7. 8-Jeff Turner
8. 6S-Trevor Sanders
9. 37-Ben Burnett
US Legends
1. 55T-Mitchell Thompson
2. 08H-John Harrison
3. 02-Salvador Jimenez
4. 10-Timmy Graham
5. 124A-Zack Alexader
6. 7J-Brandon Johnson
7. 01F-Pruitt Flanagan
8. 33W-Scott Wessel
9. 65B-Damon Burdette
10. 43-Chase Plesko
Pure Stocks
1. 34-Danny Gilbert
2. 15-Shawn Thomson
3. 95-Mark Sullivan
4. 41C-George Call
5. 33C-Andrew Cordell
FWD
1. 69-Tommy Davis
2. 5T-Joshua Thomason
3. 00-Allen Porter
4. 9-Scott Parker
5. 01H-Robert Hall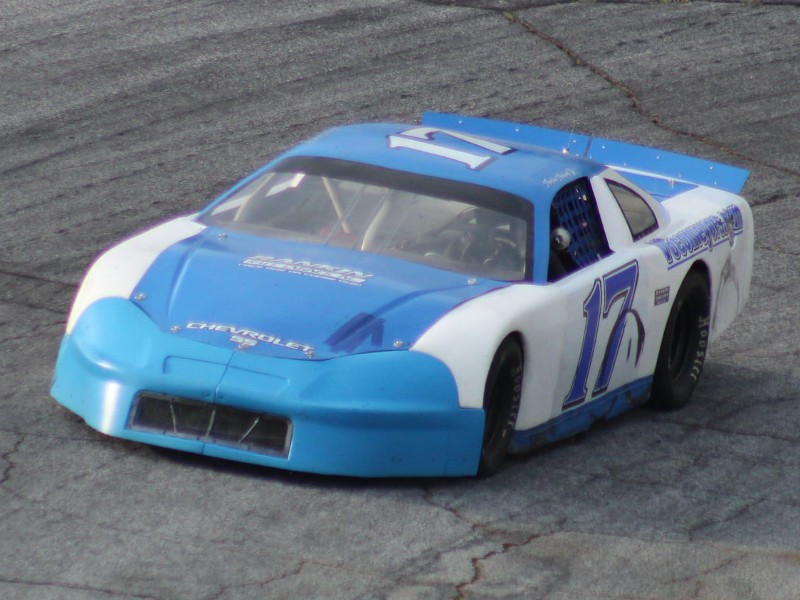 http://accesswdun.com/article/2022/5/1098710/archie-adams-grabs-anderson-limited-late-model-victory