Citizens around Hall County began receiving mailers from the SMART union earlier this month which claimed citizens' property taxes would be raised under an agreement between the county and Northeast Georgia Health System. Now, Hall County and NGHS say those claims are not true.
The mailer is the latest in a series of actions from the International Association of Sheet Metal, Air, Rail, and Transportation Workers, according to Martha Randolph, chair of the Hospital Authority of Hall County.
"The attacks started last summer when the union mailed letters to the homes of a few board members and NGHS leaders," Randolph said in a statement. "The letters took an adversarial tone, questioned how NGHS identifies labor for construction projects and demanded NGHS use exclusively union labor."
The new SMART mailer claims the county will raise property taxes by up to $7 per $1,000 in taxable property value as necessary to repay a "$242 million loan."
The Hall County Hospital Authority has issued $463 million in bonds to support Northeast Georgia Medical Center's growth, and the county backed about $242 million of those bonds. Brian Steines, NGHS's chief financial officer, said there is not a loan, just the bonds that Hall County agreed to back.
"Hall County will not raise property taxes to repay the bonds unless NGMC is unable to pay our debt obligations, which has never happened in our 70-year history," Steines said.
Katie Crumley, public information officer with Hall County, said the county has partnered with NGHS for a number of years to help the health system secure lower interest rates to promote the growth of health services. Crumley said that while it is true that the county would need to provide financial support if NGHS is unable to meet its financial obligations, the chance of that happening is extremely low.
"NGHS is a financially strong and stable organization, and the likelihood that it would be unable to meet its financial obligations is extremely low," Crumley said. "That being said, Hall County has not and does not provide financial support to pay outstanding debt for the hospital and has no plans to raise property taxes in order to do so."
Hospital officials agreed with Hall County regarding the bond agreement.
"The intent of the health system asking the county to back the bonds for the Braselton hospital was to obtain a lower interest rate and to give credit rating agencies more assurance that the debt would be paid," NGHS spokesman Sean Couch said. "That allows us to stretch our dollar further so that we can pay for more services to be provided to the community."
Steines said NGHS has about $1 billion in investments that can be liquidated should the health system fall into a difficult financial situation.
However, Meredith Schafer, a representative with SMART, said the union is concerned about how the bonds would be paid in that worst-case scenario. Specifically, Schafer claimed that they had not received information stating that the hospital was required to liquidate its assets or reduce the salary of its executives prior to passing any financial obligation off to Hall County and its taxpayers.
"There's nothing in those documents that says they would have to liquidate that $1 billion in investments before asking the county to cover some of that debt," Schafer claimed.
So, what led to this dispute between SMART and Northeast Georgia Health System? Schafer said their initial letters related to the selection of a contractor that uses nonunion subcontractors for sheet metal work for the construction of the new patient tower at Northeast Georgia Medical Center in Gainesville.
However, Couch said the health system has not yet selected a sheet metal subcontractor for the new patient tower. Furthermore, Crumley said Hall County is not providing any financial backing on the portion of debt associated with the construction of the new patient tower in Gainesville.
Schafer claimed that NGHS has not communicated with SMART, however, hospital officials said that claim was not accurate.
"The hospital responded to the union's initial letters, letting the union rep know NGHS has an ethical and standard process for contracting labor – typically through a general contractor," Rudy Lonergan, NGHS's director of facilities development, said. "NGHS also invited the union rep to contact NGHS' Facilities Development team if they had any future concerns. The union then jumped to defaming the NGHS logo on billboards and making false claims online and in mailers."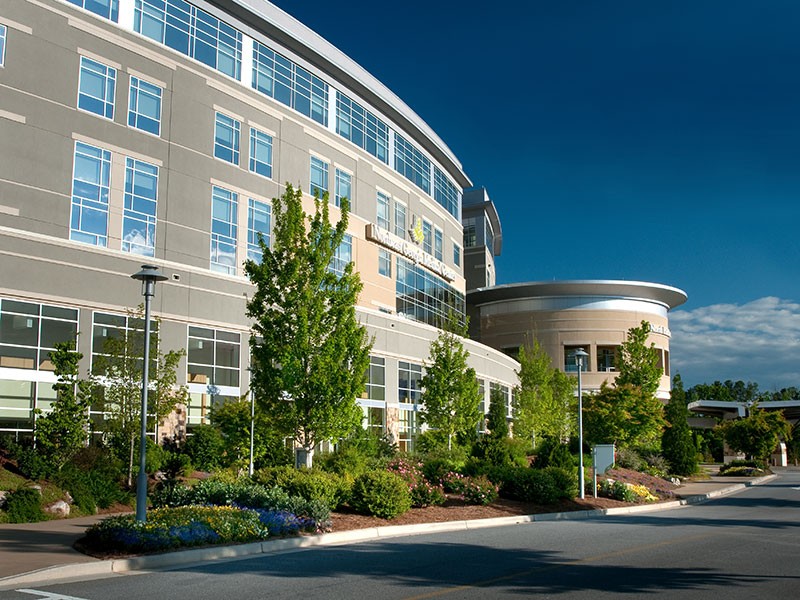 http://accesswdun.com/article/2022/4/1095351/nghs-hall-county-say-claims-in-smart-union-mailer-are-false