Northeast Georgia Medical Center's trauma program director was recognized by the Society of Trauma Nurses for her work in the field.
Jesse Gibson won the 2022 Society of Trauma Nurses Leadership Award on March 31 at TraumaCon. According to a press release, this award is presented annually to individuals who have demonstrated outstanding leadership in trauma at the local, state and national level.
"It was very humbling," Gibson said. "Because like I said, I don't do clinical hands-on care anymore. I know there's thousands of nurses out there who do a lot more than I do on the daily impact in individual patients. But I think for me, it was just really nice to know that the work that I do on that behind-the-scenes, higher level [can] impact care for years to come."
Gibson became a registered nurse in 2006 and originally worked in labor and delivery. She transitioned to the emergency department and also discovered a passion for administrative duties. Gibson then went back to school to earn a master's degree in business.
"I'm responsible for making sure that we have the processes in place here at our hospital," Gibson said. "Whether it be in the emergency department, the operating room, the surgical trauma ICU, those areas… We just have to make sure that we have processes in place to make sure we deliver safe and optimal care to patients who come to us as trauma patients."
Gibson was Northeast Georgia Medical Center's trauma program manager for nine years, where she was responsible for the program's daily operations. She was promoted to trauma program director two months ago and handles a similar scope of leadership responsibilities.
One of Gibson's leadership accomplishments is her involvement with the regional pre-hospital blood product pilot. She and her team implemented this program two years ago in Hall County to ensure trauma patients receive blood during transport.
According to Gibson, paramedics are usually unable to give blood during patient transport. Trauma patients typically must wait until they arrive at the hospital to receive blood from a registered nurse.
"Sometimes those transfer times can be very long," Gibson said. "Some of our EMS Leadership folks wanted to make sure that patients didn't die because they couldn't get blood products at an earlier point in their care. And so we really challenged on the state level. We went before a group of our EMS medical directors and proposed this pilot project. They allowed us to do it up here in our region."
She said that four EMS services have participated in this program. Now these EMS services can carry blood on their ambulances and administer it if a patient meets the criteria.
"It's been very successful," Gibson said. "We've been doing that for about two years. I think we've impacted a little over 70 patients, and we've not seen any bad outcomes."
She said that her team is working on replicating this pre-hospital blood product pilot in other counties.
Gibson and her trauma department also reduced a patient's length of stay in the hospital. This was crucial, especially during COVID peaks when ICU beds were in high demand. Gibson analyzed data to take a multidimensional approach to improve patient care.
"I think the biggest thing that helped with that particular metric was that our physicians and nurse practitioners and the nurses up in our surgical trauma ICU started doing multidisciplinary rounding," Gibson said. "A pharmacist is with them, the respiratory therapist… The whole care team is kind of there as they go around on each patient every day. And so then everyone's on the same page, decisions can be made quicker."
Gibson said that this process allows the trauma department to think ahead and arrange for a patient's next transport.
In her trauma department, Gibson places a heavy emphasis on constant improvement.
"What a trauma center really does is it challenges you to push to be better each day, which is in total alignment with our health systems' mission," Gibson said. "So we look at cases where we do a really good job, but we still ask the question, 'how could we have done better?' I think that's important for our community to know that there's people like me behind the scenes looking at data [and] ways that we can improve."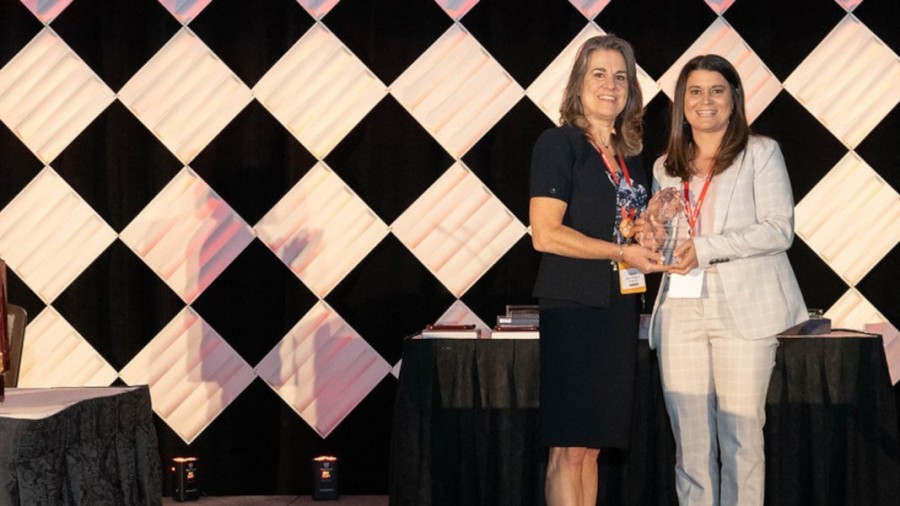 http://accesswdun.com/article/2022/4/1093245/northeast-georgia-medical-center-trauma-nurse-earns-leadership-award