HIAWASSEE, Ga. — If the 2022 edition of the annual Battle of the States tournament is anything like the 2021 finish, fans should buckle up.
The Towns County boys and Murphy (NC) girls both won titles on last-second shots in 2021 and a deep 8-team field on both sides this season could provide plenty of fireworks beginning on Wednesday at Towns County High School. Both teams are back to defend their titles for the three-day tournament.
Tip-off of the first game between the Murphy (NC) girls and Franklin High (NC) is set for 10 a.m. The final game of the opening day will have the Towns County boys taking on Coosa.
Towns County boys coach Brian Hunnicutt is expecting another strong yet balanced tournament on both sides. His group has won the tournament each of the past two seasons, the only titles for the Indians (5-4) in the 27-year history of the tournament.
However, the Indians are a much less experienced group this season after graduating several key players from last year's Class A Public Elite 8 team. Junior Zane Floyd, who is averaging 20.1 points, 8.5 rebounds, 4 assists, and 3 steals a game will need a solid tournament.
"We have the Hayesville (NC) boys, who are the defending North Carolina Class A state champions, plus Union County and Rabun County and I expect every game will be a battle," Hunnicutt said. "Hayesville and Franklin (NC) and Rabun County are probably the favorite on the boys side. We have a chance to repeat but we will have to play our best ball to do so.
"Zane has really stepped up for us. We will need him to play well. But really I feel that just about anyone in the field can win it if they play well. It's a very strong field."
The Murphy girls also are back to defend their title but they should get a challenge from Rabun County (8-1) which is coming off a state runner-up finish last season.
"On the girls side, I would probably say that Rabun County is the team to beat this year," Hunnicutt said. But I think Union County, Franklin (NC), and our girls (Towns County) all have a good chance. The Coosa girls are rebuilding but I think probably anyone else, if they play well, can win it."
Rabun County lost several key players from last year's finals team. Junior Lucy Hood returns for the Lady Wildcats and senior Ellie Southards, who missed last season with an injury, is back and has been effective in the early part of the season. Both are averaging around 18 points/game with junior Mili Watts leading the team in steals and is their defensive leader.
Longtime Rabun County coach DeeDee Dillard said they are still trying to find the right roles with several new pieces. The Lady Wildcats open at 5:30 p.m. on Wednesday against Hayesville (NC).
"I think overall we're doing pretty well but we're still looking to find more consistency," Dillard said. "Lucy is really playing well and Ellie is getting more and more confident coming off her injury. Mili is a real key part of what we do on defense. It's hard to not have her out there on the defensive end."
Hunnicutt felt that the annual tournament is one of the best in the state every year.
"It seems like every year we have really great games in the semifinals and final especially," he said. "I don't think this year will be any different. It should be a great three days and a lot of fun for fans."
Dillard agreed.
"It's always a really solid field and this year is no different," Dillard said. "Murphy is still good. We've beaten Franklin (NC) twice but we had to come from behind both times. Towns County is playing well. It's going to be a fun tournament again. We're looking forward to it."
---
OPENING ROUND SCHEDULE, Wednesday, Dec. 28 at Towns County High School
10 a.m -- Franklin High (NC) girls vs. Murphy (NC)
11:30 a.m. -- Franklin High (NC) boys vs. Murphy (NC)
1 p.m. -- Union County girls vs. PolkCounty (Tenn,)
2:30 p.m. -- Union County boys vs. PolkCounty (Tenn,)
4 p.m. -- Rabun County girls vs. Hayesville (NC)
5:30 p.m. -- Rabun County boys vs. Hayesville (NC)
7 p.m. -- Towns County girls vs. Coosa
8:30 p.m. -- Towns County boys vs. Coosa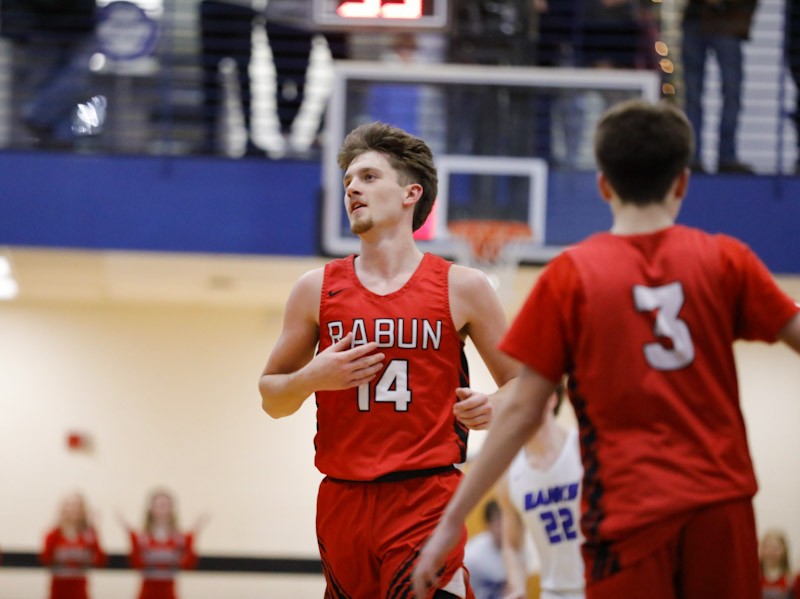 http://accesswdun.com/article/2022/12/1156702/basketball-battle-of-the-states-once-again-will-feature-deep-balanced-field