Much like the girls' side of things, the somewhat halfway point of the high school basketball season is upon us as area boys teams head into the Christmas break this week.
Four regions in the Northeast Georgia area have gotten underway with several area teams jumping out to early leads in the standings. The bulk of the region schedules will take place after the New Year.
In Region 7-3A, four teams are within 1 1/2-games of first place after the first two weeks. White County (8-7, 3-0 Region 7-3A) is the only team left with an unblemished record. The Warriors already own wins over West Hall (6-6, 2-1 Region 7-3A) and Gilmer (8-3, 2-2 Region 7-3A), both of whom are among the top four at the moment.
White County coach Robbie Bailey said they are pleased with their solid beginning.
"It's still really early, but we're excited about how our team continues to grow together," he said. "We have got to continue to play hard and play for each other. We are looking forward to January."
The Spartans sit tied for second with Pickens (5-4, 2-1 Region 7-3A) while Gilmer is fourth. West Hall will resume its region schedule with a pair of road games at Wesleyan and Pickens after the New Year.
In Region 8-4A, which is subdivided, Cherokee Bluff (7-3, 3-0 Region 8-4A) and Chestatee (8-2, 3-0 Region 8-4A) are tied for first on the western side while Class 4A No. 5 North Oconee (10-1, 2-0 Region 8-4A) is the only unbeaten left on the eastern side of the region.
Both Chestatee and Bluff will resume region action on Jan. 3 but are not scheduled to meet until Jan. 10 in Flowery Branch.
Bluff coach Josh Travis, whose Bears are two-thirds of the way to their entire win total from last year (12) before the Christmas break, said it will be a tough grind once they resume.
"We have played a good first third of the season," Travis said. "Our region, while new for everyone, is going to be tough. We're looking forward to our subregion."
War Eagles coach Tanner Plemmons attributes their early success to an improved defense. They are allowing just 55.5 points/game so far this year.
"Our defensive intensity to start the season is what has kept us in close games," Plemmons said. "That has taken the pressure off us offensively so we execute our plays more effectively."
Region 8-5A opened its region schedule last week with Eastside (8-1, 3-0 Region 8-5A) jumping out to a quick unbeaten start. Heritage-Conyers (8-4, 2-1 Region 8-5A) and Winder-Barrow (8-6, 2-1 Region 8-5A) tied for second.
Flowery Branch (9-1, 1-1 Region 8-5A) and Jefferson (2-7, 1-1 Region 8-5A) tied for fourth, although the Dragons knocked off the Falcons last week,
In Region 8-A Division 2, Towns County (5-4, 4-1 Region 8-A D2) leads Washington-Wilkes (3-4, 3-1 Region 8-A D2) by one-half game in the early going.
Regions 8-7A, 8-6A, 8-2A, and 8-A Division 1 are set to begin after the New Year, while the previous region will get into the meat of their region schedules.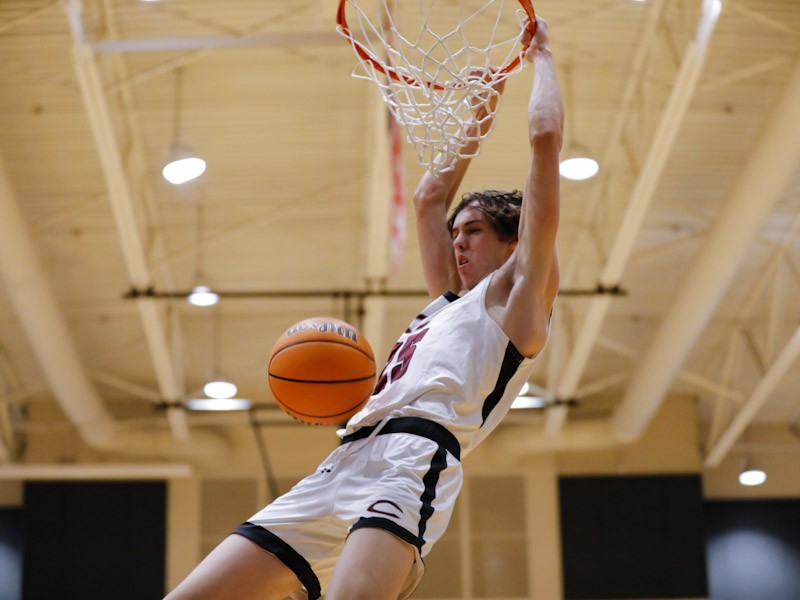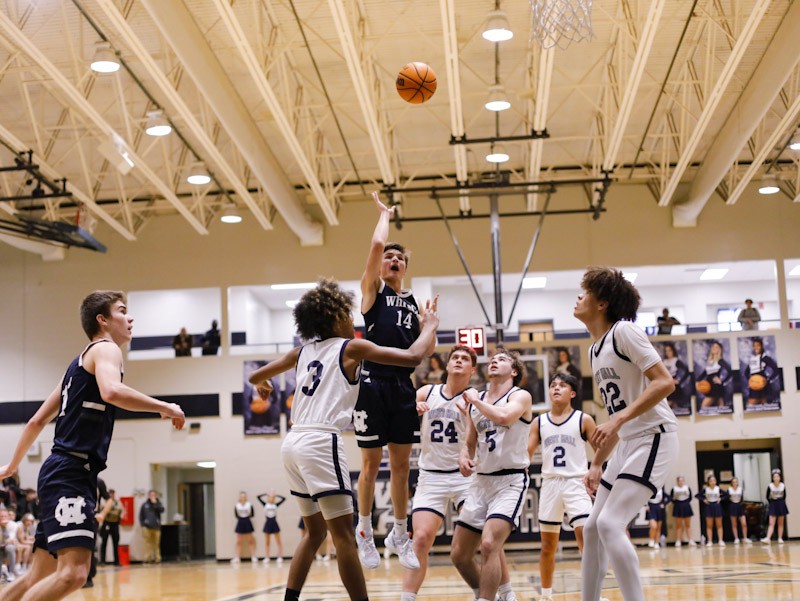 http://accesswdun.com/article/2022/12/1156125/boys-basketball-white-co-chestatee-bluff-towns-setting-the-early-paces-in-battle-for-region-supremacy