Chateau Elan Winery, located off of Rue Charlemagne Drive in Braselton has been recognized as the "drink" category winner for its Bianco American Riserva white port in Garden & Gun's 13th Annual Made in the South Awards.
"It is an honor for the Bianco to be selected as a winner for the Made in the South awards," Chateau Elan Winery CEO and Executive Winemaker Simone Bergese said in a press release. "We take pride in continuously mixing old world with new to create best-in-class wines.
Created by Bergese, the Bianco American Riserva is a unique white port that replaces old world grapes with muscadine, a grape native to the American South. The grapes are grown in the Chateau Elan vineyards according to a press release.
The port is a blend of 30% muscadine and 70% chardonnay grapes. Using traditional methods, Bergese halts fermentation early by adding a high-proof grape spirit before the sugars convert to alcohol. According to Chateau Elan, the key to the award-winning Bianco is a long barrel-aging process, resulting in a natural sweetness that complements the fortified wine's earthy praline notes.
Each year, Garden & Gun celebrates the region's talented artisans, creative makers, small business owners and other entrepreneurs with its annual Made in the South Awards. MITSA recognizes Southern-made products in six categories: home, food, drink, crafts, style, and outdoors. Specifically, the "drink" category toasts to the vintners, distillers and master brewers who set to bottle some of the South's best booze. Submissions included a variety of spirits, wines, beers, cocktail mixers, bitters, simple syrups and more from beverage connoisseurs all throughout the Southeast.
To sip the 2022 Made in the South award-winning Bianco American Riserva for yourself, visit Chateau Elan Winery for an in-person tasting. The tasting room is open Monday through Thursday from 12-7 p.m., Friday and Saturday from 11 a.m. to 8 p.m. and Sunday from 11 a.m. to 6 p.m.
For reservations and more information about the winery, visit winery.chateauelan.com. The port is also available for purchase online at chateauelanwinery.com/shop.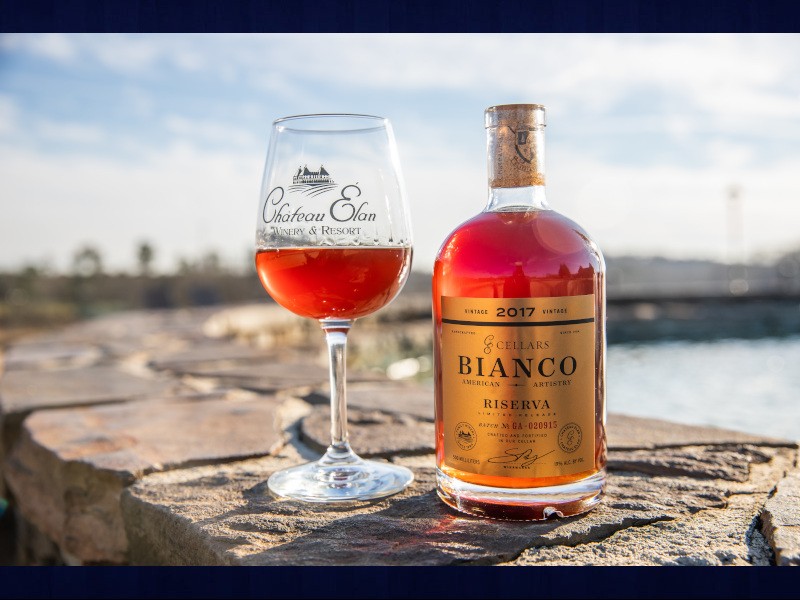 http://accesswdun.com/article/2022/11/1147969/chateau-elan-awarded-garden-guns-2022-made-in-the-south-title