Walker pit-stopped at the Dawsonville, Georgia Racing Hall of Fame Tuesday morning and spoke with voters on key issues.
Crowds gathered under the pavilion up the hill from the Racing Hall of Fame and cheered as Republican candidate Herschel Walker delivered his speech. He touched on many of the major issues his platform aims to address if he is elected to the United States Senate. Walker is currently running against Democratic incumbent Senator Reverend Raphael Warnock and Libertarian candidate Chase Oliver.
A touchpoint for Walker was the need for new, upstanding leaders in Washington D.C.
"You've got to start representing the people that voted you into office, or you need to go," Walker said. "If you don't know, you've got to go. That's what we need to put in now, we need to put strong leaders in Washington that have forgotten about being a politician, and be these people that are good, decent people. People that believe in this country, believe in this American fire."
Many of Walker's words were met with applause from the crowd. Walker's bus pulled into the venue at around 12:20 p.m., while locals were seen to be congregating as early as 11:00 a.m.. Before Walker's address, many locals spoke with each other, trading opinions and stories about what led them to the Dawsonville rally. Some residents came with specific concerns.
One local named Suzy said many of the issues facing their year's election hit close to home for her.
"I wanted to find out what he would do about all of our farms being bought up here," Suzy said. "I mean, the single-family homes have been bought up at 60% by Blackrock. … And they make them so unaffordable for people to live, you know. And then the farms are being bought up by Bill Gates at an alarming rate. I want to know what they're going to do about that. I mean, I'm a farm girl, and all of our prices have gone through the roof."
Suzy also mentioned the rising prices of medication, which has challenged her financially as her daughter battles a brain tumor. Suzy stated one monthly shot alone can cost upwards of $2,000. Additionally, the seed, hay, feed and grains that used to cost her farm $90 now cost her $140. Suzy said these key issues brought her to the rally.
For disabled veteran Tony, the Senate race has a lot to do with trust, history and lowering economic costs. Tony says he's been following Walker since his high school days in the 70s. Being toward the end of a long battle with lung cancer, Tony said with medical prices so high, it's been difficult to afford groceries, among other things.
"I had to pay for my funeral by working at the funeral home, painting the funeral home, just to be able to cover it with things being the way they are now," Tony said.
A common sentiment expressed by locals was their appreciation for Walker's commitment to his religious faith. Dawsonville native Donna Waters said she feels she can trust Walker knowing he stands devout in his beliefs.
"He's a true, legit Christian, and he will do the right thing for us Georgians," Waters said. "We got to have somebody to stand up for us. We the people have to have a voice. And that's what they're in—that's why we elect them. To go into office is to represent us, we the people, and that's who they need to represent. And a lot of people forget that when they get in there."
Walker will be stopping at the Roy Ash Community Building in Cleveland at 10:00 a.m. and Piggly Wiggly in Dillard at 1:00 p.m. on October 26 as he continues his Unite Georgia bus tour.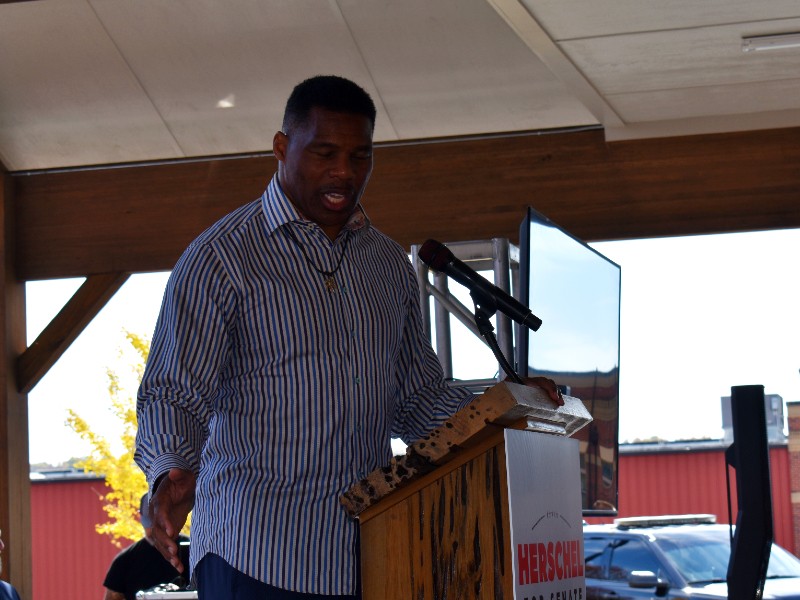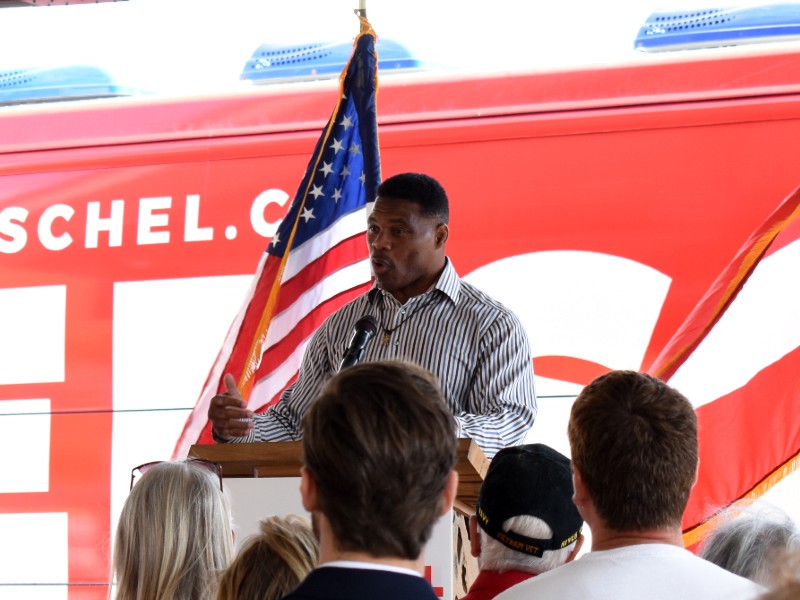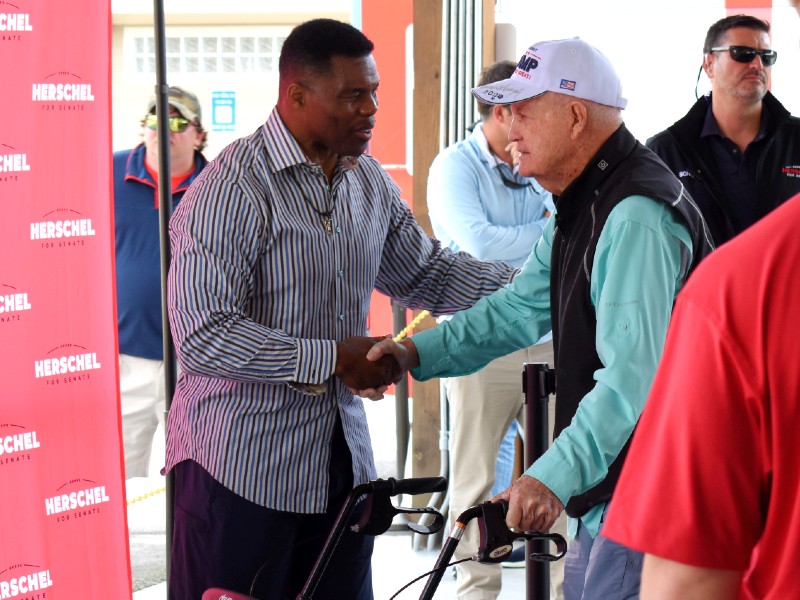 http://accesswdun.com/article/2022/10/1141445/herschel-walker-holds-unite-georgia-bus-stop-rally-in-dawsonville