Crews with the Georgia Department of Transportation are expected to be out all day Friday spraying major roads in preparation for this weekend's winter weather.
Melodii Peoples, spokeswoman for Georgia DOT District One, said crews use converted herbicide trucks to spray brine on the roads. She said it takes at least 24 hours for the brine treatment to process and for crews to cover the roads.
"It takes a 24 hour cycle to coat all the of state roads in our district, which includes 21 counties," said Peoples. "So, it's going to take all day today and into the evening tonight to get it ready for tomorrow."
Peoples explained the brine helps prevent the roads from being slick during winter weather.
"We use it because it breaks the bond between the pavement and the snow or the ice by lowering the freezing temperature of the surface by about six degrees Fahrenheit," said Peoples. "Because it can change the reading temperature, we prefer it as our starting point to coat our roads."
Peoples said crews also treat bridges, hills, ramps, curves, interchanges and intersections with a mixture of three parts stone and one part salt.
The trucks cannot go faster than 40 miles per hour in order to properly complete their work, so Peoples encouraged drivers who encounter crews during their commute to be patient.
"The back of the truck will have a sprayer or a spicket that is open and spreading a substance, it looks kind of gray, all over the ground and it will be coating the lanes," said Peoples. "If you do see that, go ahead and give them a little space. Do not follow too close and do not expect them to rush around."
Crews are focusing the treatment on Interstate 85 and Interstate 985, but are planning to cover all of the major highways in Northeast Georgia.
The department is asking drivers to stay off the road during and after the weather is expected to hit. However, anyone traveling during this time who spots storm damage can report it by calling 511.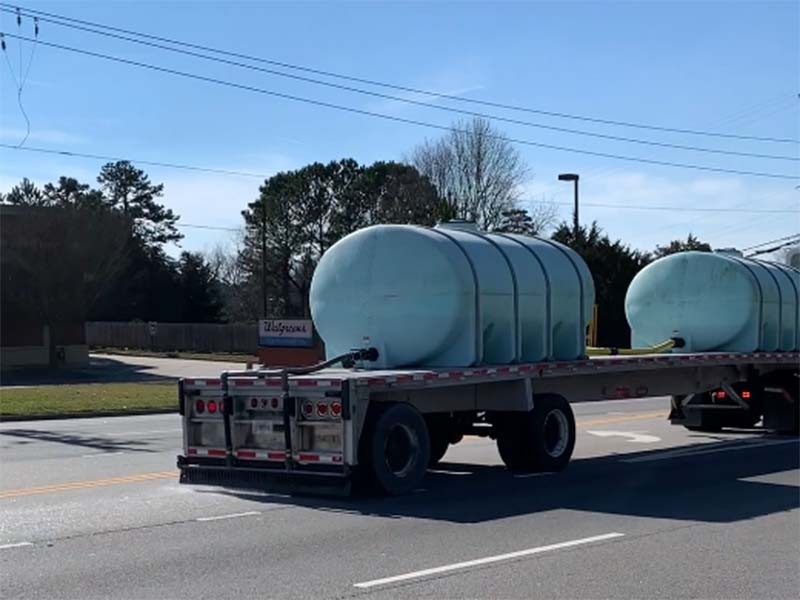 http://accesswdun.com/article/2022/1/1070343/ga-dot-crews-prepping-roads-ahead-of-possible-winter-weather